Lian Li DK-04 Sit and Stand Computer Desk Enclosure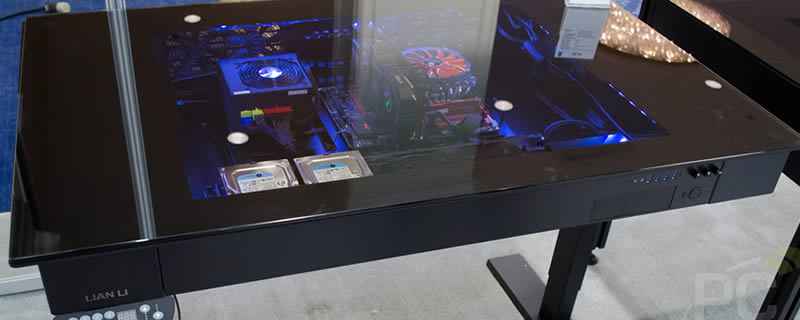 Lian Li DK-04 Sit and Stand Computer Desk Enclosure
Sit and stand desks are nothing new, but adding a PC enclosure inside is certainly something that makes this a unique product. 
The guys over at PCPER have been given a look at Lian Li's new DK-04 Sit/Stand desk enclosure, which holds a full PC inside has RGB lighting and supports radiators that are up to 480mm in length. 
The desk has a tempered glass surface and can be raised and lowered mechanically at the push of a button, allowing the desk to de adjusted with ease.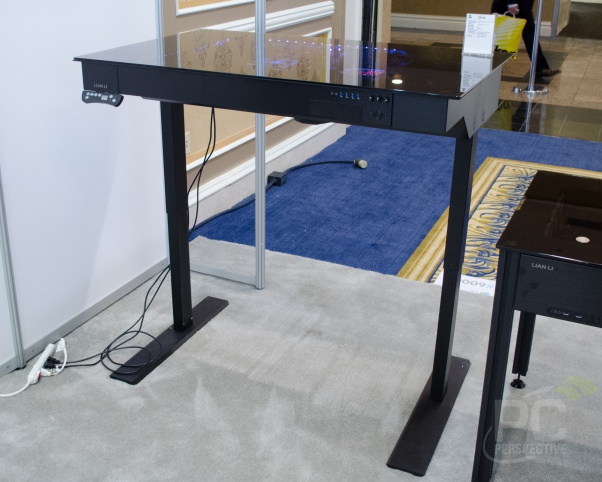 Under the glass this desk/case has room for a full sized ATX motherboard and GPUs that are up to 320mm in length. The front of the desk has support for a 5.25″ drive bay and has 4x USB 3.0 ports, RGB lighting controls and audio input and output jacks.

The entire desk is 29.53 inches deep 47.24 inches wide and can be adjusted from around 30-46 inches in height.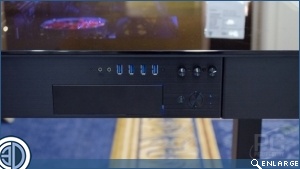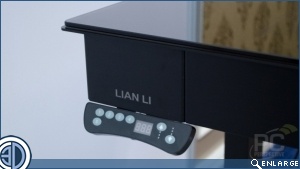 The height of the desk can be set with up to 5 preset heights, allowing the desk to be easily adjusted from sitting and standing positions. 
Right now Lian Li has not releases any pricing or availability information on this product, but it is expected to be a very pricey unit, given the high cost of a normal sitting/standing desk. 
You can join the discussion on Lian Li's DK-04 standing desk on the OC3D Forums. 
Have a look at Lian Li's DK-04 Sit and Stand Computer Desk Enclosure. https://t.co/ZOJT8b1e5K pic.twitter.com/qNuMtdGvOC

— OC3D (@OC3D) January 12, 2016