Modding has been announced for Call of Duty Black Ops 3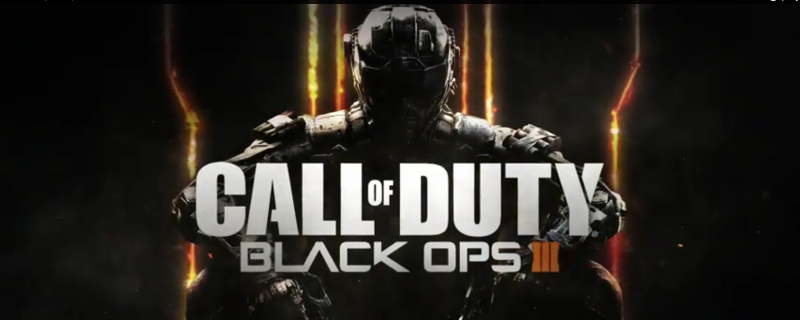 Modding has been announced for Call of Duty Black Ops 3
Modding has been announced for Call of Duty Black Ops 3, allowing players to host their own servers, and create their own maps, game modes and more. 
A closed alpha for this support will be coming in March 2016, with no firm release date being set. 
Over the years, the Call of Duty community has proven itself to be among the most passionate in the world – and we count ourselves fortunate to make games for you.

We've been listening to one of your top requests and are excited to announce that modding and mapping are coming to Call of Duty: Black Ops 3 PC!

We've still got a lot of work left to do, but here's our current plan:

You will be able to create Maps & Game Modes and more!
We will include Unranked Dedicated Server Files with the tools so you can run servers with modded content anywhere you choose.
We will provide an Unranked Server Browser so you can easily find and join servers with modded content.
Closed Alpha target date:  March 2016

Please remember that this is software development, so things don't always work out exactly as planned.  Sometimes features slip or drop off altogether, sometimes they get replaced with other, more awesome features as we hit into limitations of our original plans.

There is much more news to come including updates on Open Beta timing.  In order to keep you informed, we'll periodically publish developer blog posts to share our progress with our fans. Stay tuned to the Treyarch blog for more information.

And yes, this is for real.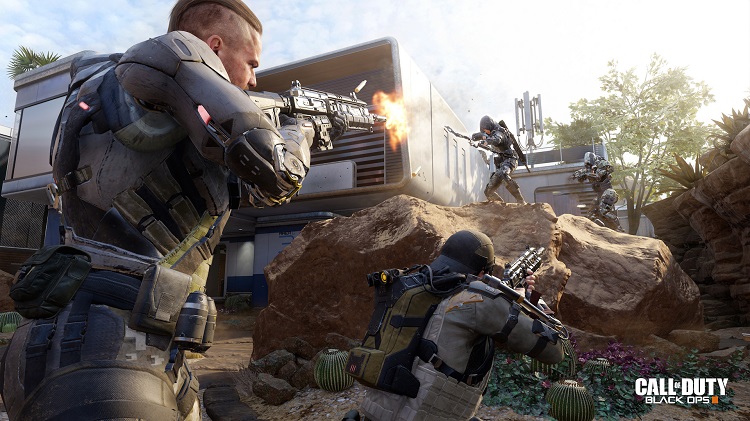 Alongside post launch modding support the PC Features for Call of Duty Black Ops 3 are pretty impressive so far when compared to previous generations with Split Screen Co-op on PC, an FOV Slider and the promise of strong CF and SLI performance.  
Black Ops 3 PC features will include:

– 100% Ranked Dedicated Servers
– 2-Player Split Screen
– Seamless Game Controller Support
– Strong GPU scaling, SLI and Crossfire Optimizations, and 4K monitor support make the game look and run great at full 4K resolution
– FOV Slider
– Framerate Cap Slider
– Improved Text Chat features available in-game and also now in lobbies.
– Fantastic Steam Trading Cards – collect them all!
– Treyarch Anti-Cheat (TAC)
We also have the game's minimum system requirements, which are not overly high for a modern game. 
– Operating System: Windows 7 64-Bit / Windows 8 64-Bit / Windows 8.1 64-Bit
– Processor: Intel® Core™ i3-530 @ 2.93 GHz / AMD Phenom™ II X4 810 @ 2.60 GHz
– Memory: 6 GB RAM
– Graphics: NVIDIA® GeForce GTX 470 @ 1GB / ATI Radeon™ HD 6970 @ 1GB
– DirectX: Version 11
– Network: Broadband Internet connection
– hard Drive: 60 GB Available Space
– Sound Card: DirectX Compatible
Hopefully this refocus on PC and designing integrating 4 player co-op into Call of Duty's campaign will help this game become fun again for the many people who have grown tired of the traditional Call of Duty Formula. 
It is a real shame that the last generation version of the game looks like a blatant cash in, being cut down to the point that it functions and then charging full price for the privilege.
You can join the discussion on Call of Duty: Black Ops 3's modding support on the OC3D Forums.  
Mod support and player hosted servers have been announced for Call of Duty Black Ops 3. https://t.co/t1iFkmrmD3 pic.twitter.com/XUOImBYBuR

— OC3D (@OC3D) November 2, 2015