MSI showcases their RX 7900 XTX Gaming Trio Classic at CES 2023
MSI is using a last-generation heatsink design on their custom RX 7900 XTX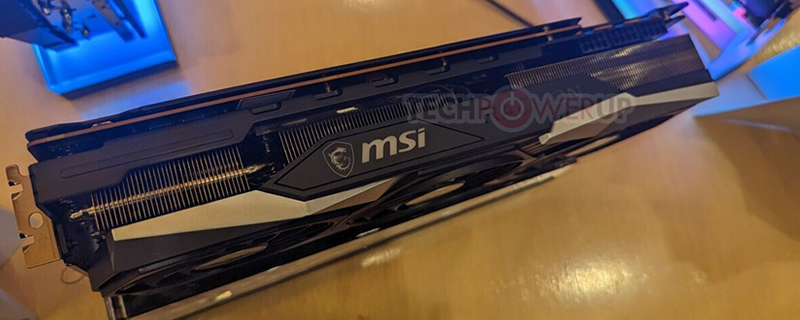 MSI has revealed their first custom RX 7900 XTX graphics card
At CES 2023, MSI has showcased their first RDNA 3 graphics card, the RX 7900 XTX Gaming Trio Classic, which Techpowerup spotted at at MSI's CES Exhibition. 
Curiously, MSI has decided not to use their new Tri Frozr 3.0 heatsink design with their custom RX 7900 XTX Gaming Trio Classic, and has instead opted to adapt their older Tri Frozr 2.0 heatsink from their RTX 30 and RX 6000 series products. This is likely why this new graphics card is called the "Gaming Trio Classic" and not simply the Gaming Trio. 

With the RX 7900 XTX Gaming Trio Classic comes last-generation TORX 4.0 fans, and not the company's newer TORX 5.0 fans. While MSI has confirmed that this new graphics card features a custom PCB and a 3x 8-pin PCIe power configuration, it is clear that MSI did not see the need to utilise their beefier RTX 4080/4090 Gaming TRIO heatsinks to cool AMD's RDNA 3 flagship.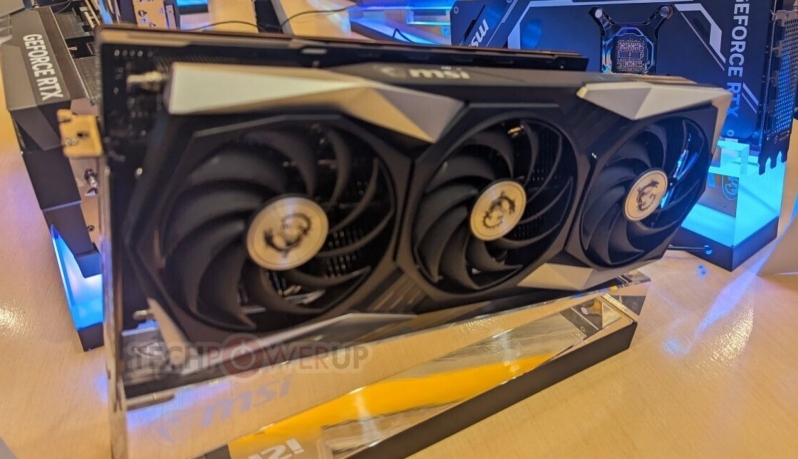 Like other RX 7900 XTX graphics cards, MSI's model features 24GB of GDDR6 memory, and a full-fat Navi 31 GPU. Sadly, MSI has not revealed the exact specifications of their RX 7900 XTX Gaming Trio Classic, though we should expect this graphics card to feature a moderate factory overclock. 
With its last-generation heatsink design and its relatively late launch, it appears as if MSI are putting in relatively little effort into their Radeon RX 7900 XTX custom designs. MSI has opted to recycle their last-generation heatsinks design, were willing to launch their RDNA 3 graphics cards late, and appears to have no higher-end SUPRIM series RDNA 3 graphics cards in the works. 
MSI's custom RX 7900 XTX graphics card is expected to launch sometime in the first half of this year. 
You can join the discussion on MSI's RX 7900 XTX Gaming TRIO Classic graphics card on the OC3D Forums.