MSI showcases two RTX 4060 graphics cards at Computex 2023
Both of these GPUs feature 8-pin PCIe power connectors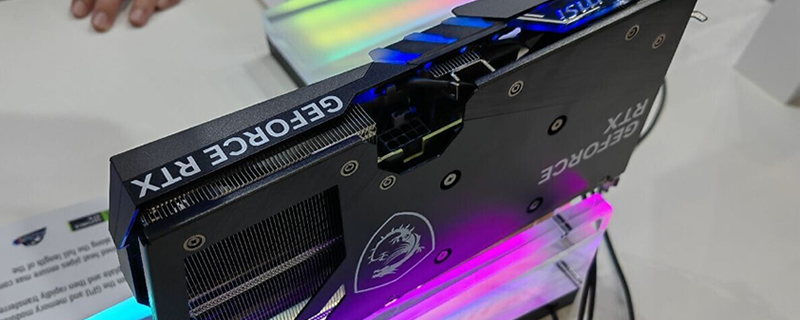 MSI reveals their RTX 4060 Gaming X and Ventus 2X graphics cards
At Computex 2023, MSI has showcased their GeForce RTX 4060 Gaming X and GeForce RTX 4060 Ventus 2X GPU designs, making them the first company to officially reveal RTX 4060 series graphics cards. 
Nvidia's RTX 4060 GPUs are due to launch next month, with pricing starting at $299. The graphics card is due to feature 8GB of GDDR6 VRAM, and feature a TGP of just 115W. Unlike Nvidia's RTX 4060 Ti, Nvidia has no plans to release 16GB RTX 4060 graphics cards.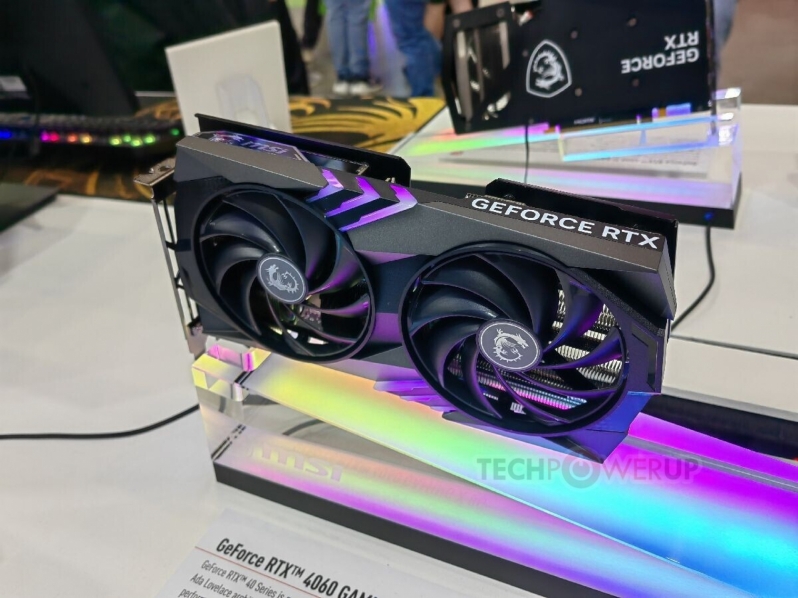 (Image from TechPowerUp)
Both of MSI's planned RTX 4060 designs are powered using 8-pin PCIe power connectors and utilise dual-fan cooling solutions. Their RTX 4060 graphics card appears to be using a new Twin Frozr 9 series cooling solution, while the Ventus 2X is using a more cost effective aluminium cooling solution alongside MSI's TorX 4.0 series fans.
Given the low TDP of Nvidia's RTX 4060, both of these cooling solutions are more than adequate for Nvidia's RTX 4060 silicon, and both GPUs should be cool and quiet under load.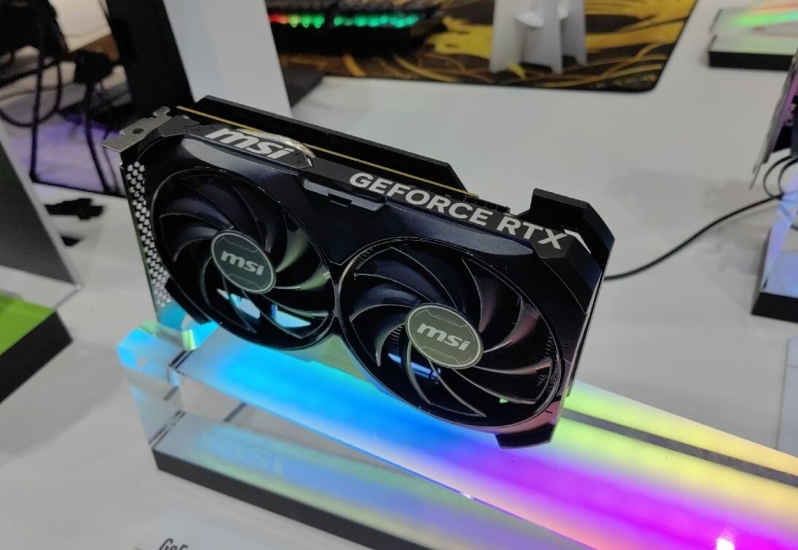 (Image from TechPowerUp)
Nvidia's RTX 4060 is due to become available next month, and it is probable that MSI's RTX 4060 Ventus 2X will be available at Nvidia's $299 MSRP pricing. 
You can join the discussion on MSI's GeForce RTX 4060 series graphics cards on the OC3D Forums.