MSI's RTX 2080 Ti Lightning Z Pictured – Overclocked past 2450MHz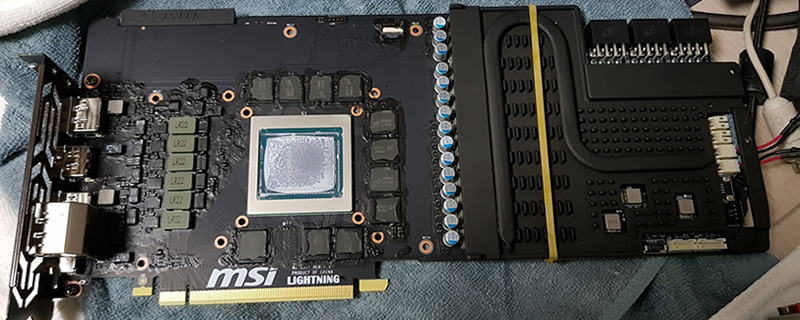 MSI's RTX 2080 Ti Lightning Z Pictured – Overclocked beyond 2450MHz
MSI's Lightning series of graphics cards have sat amongst the company's flagships for quite some time, packing insane power circuitry and overkill cooling designs to sit at the pinnacle of overclocking potential. 
The RTX 2080 Ti Lightning Z doesn't exist, at least in an official capacity, but overclockers have already gotten the graphics cards in their hands, allowing overclocking results and images of its PCB leak onto the internet. 
Looking at the image above we can see a graphics card that is primed for LN2 (Liquid Nitrogen) cooling, with a PCB size that would easily be able to accommodate a large triple fan cooler. Early overclocking results, as uncovered by Videocardz, point towards overclocks that surpass 2450MHz, a monumental overclock, even for a GPU with a 19-phase power system and three 8-pin PCIe power connections. 
Given the timing of this leak, it is likely that MSI will launch their RTX 2080 Ti Lightning at CES 2019, which starts in a few days. At this time this graphics card's pricing, cooler design and release date remain unknown.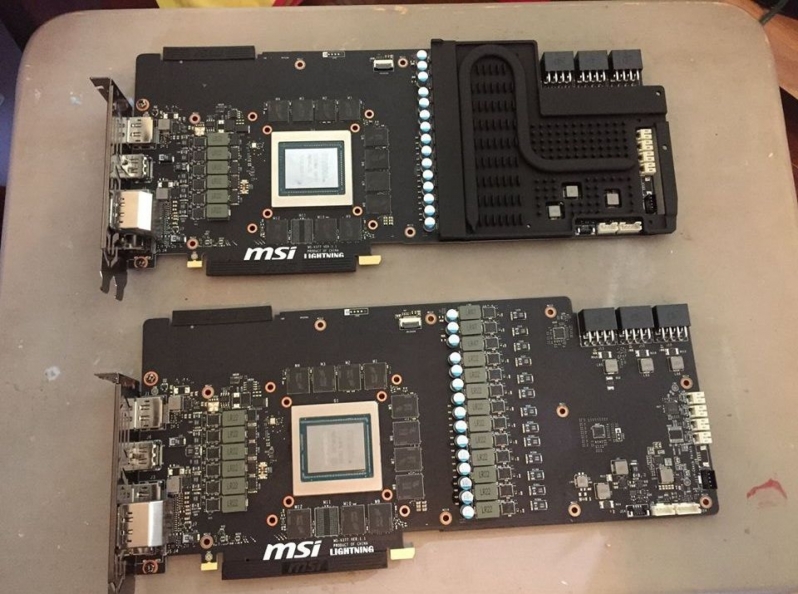 You can join the discussion on MSI's RTX 2080 Ti Lightning on the OC3D Forums.