Nvidia celebrates Diablo IV's launch with a Custom Diablo RTX 4080 Giveaway
Diablo IV is a big game launch for Nvidia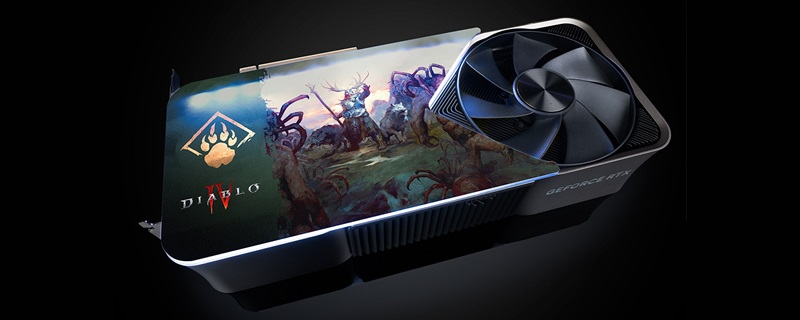 Nvidia's giving away a custom RTX 4080 to celebrate its latest DLSS 3 compatible game launch
If you have not noticed, Nvidia have been working very closely with Blizzard ahead of the launch of Diablo IV, integrating the company's DLSS 2 and DLSS 3 technologies into the game, while also ensuring that the game receives a post-launch ray tracing update. Nvidia has even bundles Diablo IV with their RTX series graphics cards, further associating their brand with Blizzard's game launch. 
Now, Nvidia have announced that they are giving away a custom RTX 4080 graphics card that features a Diablo IV themed backplate. To enter this giveaway, gamers need to follow Nvidia's social media accounts and like/comment on their competition posts with the #DiabloRTX hashtag.

Nvidia plans to giveaway two custom RTX 4080 models with custom Diablo IV backplates. These GPUs have a value of $1,389 and entries for Nvidia's competition will be collected until June 20th. Nvidia are expected to reveal the winners of this giveaway by July 31st. 
PC gamers can read the terms of Nvidia's RTX 4080 giveaway here.  
You can join the discussion on Nvidia's RTX 4080 giveaway on the OC3D Forums.