Nvidia claims that their AV1 encoder is superior to their rivals
Everyone offers AV1 encoding now, but Nvidia claims that their is the best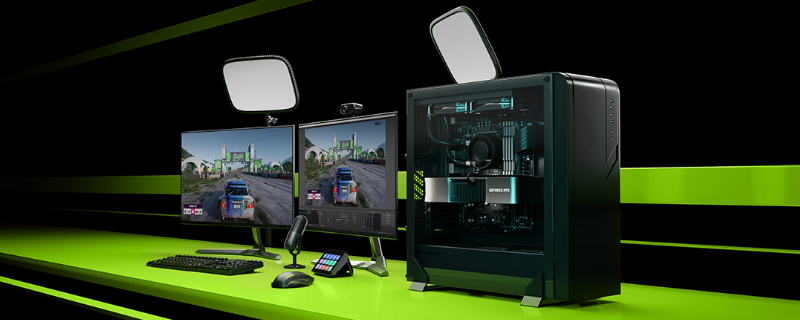 Nvidia claims to offer AV1 encoding that's better than what AMD and Intel can deliver
Following the release of OBS (Open Broadcast Software) version 29.1, AV1 streaming to YouTube is now available to users, over Enhanced RTMP. Today, all current-generation graphics cards support AV1 encoding, be it from Intel's ARC A-series GPUs, AMD's Radeon RX 7000 series, or Nvidia's RTX 40 series. That said, Nvidia has claimed to have an edge over their competitors thanks to their NVENC technology. 
Nvidia has claimed that their AV1 encoding technology can preserve more detail than their competitor's offerings, allowing streamers to offer higher quality streams without a higher bit rate, or encode at lower bit rates while maintaining high levels of image quality.

AV1 encoding is 40% more efficient than H.264 on average, delivering higher levels of image quality without an increase in bit rate. This enables higher quality video encoding, be it for video production or content streaming, and reduced file sizes for encoded video without a reduction in video quality. 
     Better Streams With NVENC, NVIDIA Broadcast

GeForce RTX 40 Series GPUs usher in a new era of high-quality streaming with AV1 encoding support on the eighth-generation NVENC. A boon to streamers, NVENC offloads compute-intensive encoding tasks from the CPU to dedicated hardware on the GPU.

Designed to support the rigors of professional content creators, NVENC preserves video quality with a higher accuracy than competitive encoders. GeForce RTX users can stream higher-quality images at the same bitrate as competitive products or encode at a lower bitrate while maintaining a similar picture quality.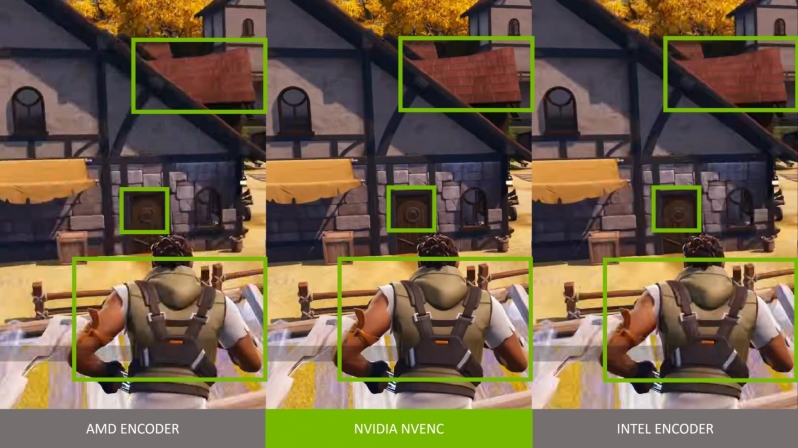 AV1 encoding makes video streaming more accessible by reducing the bandwidth requirements for high quality video streams. AV1 encoding should also allow high resolution 4K streams to become easier to produce and view. 
OBS version 29.1 is now available to download here.
You can join the discussion on Nvidia's AV1 Encoding claims on the OC3D Forums.