NVIDIA GeForce 8600-Series Details Unveiled
News Posted 14/03/07
Author: PV5150
Source: DailyTech
---

Finally we have some hard details on Nvidia's impending G86 and G84 GPU based cards. According to our source NVIDIA's upcoming GeForce 8600GTS, 8600GT and 8500GT graphics processors. NVIDIA's GeForce 8600GTS and 8600GT are G84-based GPUs and target the mid-range markets. The lower-positioned G86-based GeForce 8500GT serves as the flagship low to mid-range graphics card.
The cards will fully support DX10 features such as pixel and vertex shader model 4.0, although NVIDIA has yet to reveal the amount of shaders or shader clocks. Further, the trio supports NVIDIA SLI and PureVideo technologies.
At the top of the mid-range lineup is the GeForce 8600GTS. The G84-based graphics core clocks in at 675 MHz. NVIDIA pairs the GeForce 8600GTS with 256MB of GDDR3 memory clocked at 1000 MHz. The memory interfaces with the GPU via a 128-bit bus. The GeForce 8600GTS does not integrate HDCP keys on the GPU. Add-in board partners will have to purchase separate EEPROMs with HDCP keys; however, all GeForce 8600GTS-based graphics cards feature support for HDCP.

NVIDIA's GeForce 8600GT is not as performance oriented as the 8600GTS. The GeForce 8600GT GPU clocks in at a more conservative 540 MHz. The memory configuration has more flexibility, letting manufacturers decide between 256MB or 128MB of GDDR3 memory. NVIDIA specifies the memory clock at 700 MHz. The GeForce 8600GT shares the same 128-bit memory interface as the 8600GTS. HDCP support on GeForce 8600GT is optional.

NVIDIA has revealed very little information on the GeForce 8500GT besides support for GDDR3 and DDR2 memory. It supports dual dual-link DVI, VGA and TV outputs as well.

Nvidia is expected to release the cards some time next quarter ready to take on ATI's RV630 and RV610.
NVIDIA GeForce 8600GTS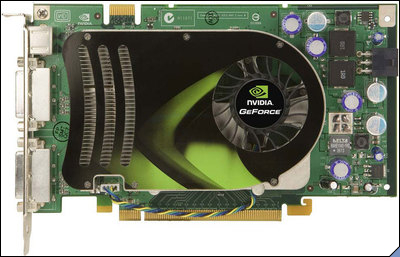 NVIDIA GeForce 8600GT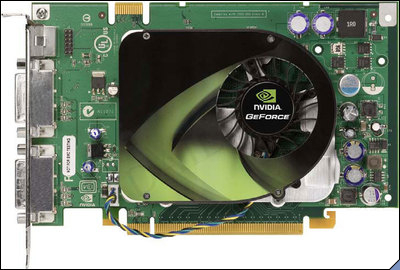 Feel free to discuss in our forum