Nvidia officially reveals their RTX 3080 Ti and RTX 3070 Ti graphics cards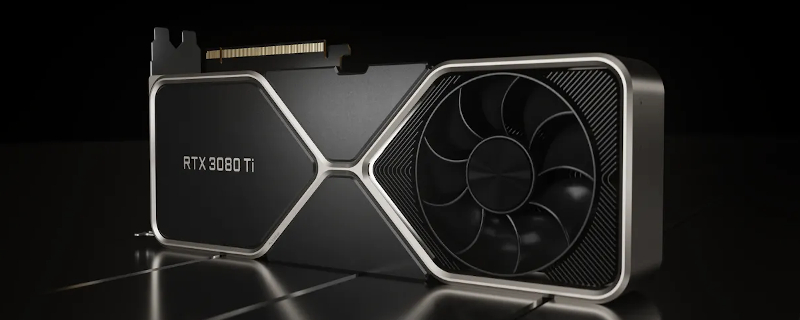 Nvidia officially reveals their RTX 3080 Ti and RTX 3070 Ti graphics cards
It's official, Nvidia has revealed their RTX 3080 Ti and RTX 3070 Ti graphics cards, offering gamers significant upgrades to memory bandwidth and core performance alongside higher TDPs than their non-Ti counterparts. 
In short, what Nvidia's offering here is more performance, with Nvidia's RTX 3080 Ti effectively replacing their RTX 3090 for all users who do not require the 3090's colossal 24GB frame buffer. The RTX 3070 Ti fills the performance gap between their existing RTX 3080 and RTX 3070 models, a gap that is currently occupied by AMD's RX 6800 graphics card. 
For £1,199, Nvidia's RTX 3080 Ti is a crazy graphics card, shipping with a $500 price increase for 20% more memory bandwidth and an 18% increase in CUDA core count. The RTX 3080 Ti is Nvidia's new "gaming flagship", and that title comes with a premium price. What this means for the RTX 3090 remains unclear, as surely it should have the title of "Gaming Flagship". 
With an MSRP of $599, Nvidia's RTX 3070 Ti is a lot more reasonably priced, featuring an upgrade to GDDR6X memory and 256 more CUDA cores. This graphics card also features a TDP uplift over Nvidia's RTX 3070, giving gamers 50 watts of additional power to push into their gaming systems.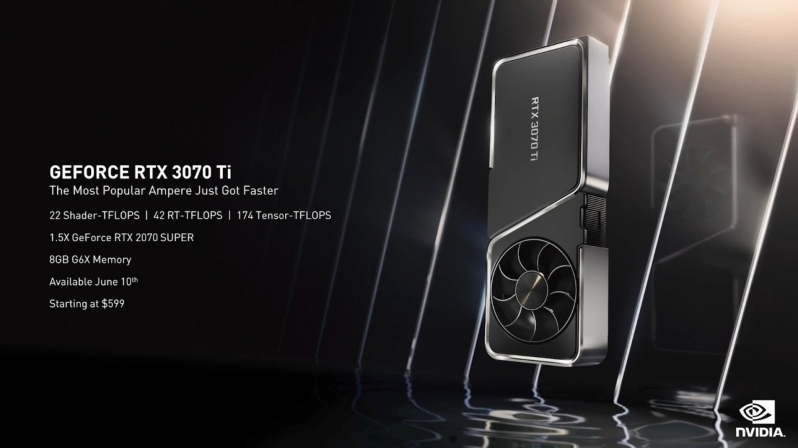 Nvidia's RTX 3070 Ti sits in a strange position, as its $599 price tag suggests performance that is between Nvidia's RTX 3080 and RTX 3070, but in terms of CUDA core count, Nvidia's RTX 3070 Ti is very close to its non-Ti counterpart. We will need to test its graphics card to see how it performs in practice, but is 256 more CUDA cores and a memory performance bump with a $100 premium? 
That said, with the GPU market as it is, it is hard to know if Nvidia's AIB partners or retailers will even attempt to sell these graphics cards at MSRP. These MSRP prices are meaningless in today's market, given today's ultra- high demand situation. 
Nvidia plans to launch their RTX 3080 Ti graphics card on June 3rd and their RTX 3070 Ti on June 10th. The full specifications of these graphics cards are available below. 
 

RTX 3090 

RTX 3080 Ti

RTX 3080

RTX 3070 Ti

RTX 3070

Node

8nm

8nm

8nm

8nm

8nm

CUDA Cores

10496

10240

8704

6144

5888

Base Clock

1.395 GHz

1.365 GHz

1.44 GHz

1.58 GHz

1.5 GHz

Boost Clock

1.65 GHz

1.665 GHz

1.71 GHz

1.77 GHz

1.725 GHz

Memory

24GB GDDR6X

12GB GDDR6X

10GB GDDR6X

8GB GDDR6X

8GB GDDR6

Memory Speed

19.5 Gbps

19 Gbps

19 Gbps

19Gbps

14 Gbps

Memory Bus

384-bit

384-bit

320-bit

256-bit

256-bit

TGP

350W

350W

320W

290W

220W

Recommended
PSU

750W

750W

750W

750W

650W

Pricing US

$1,499

$1,199

$699

$599

$499

Pricing (UK)

£1,399

£1,049

£649

£???

£469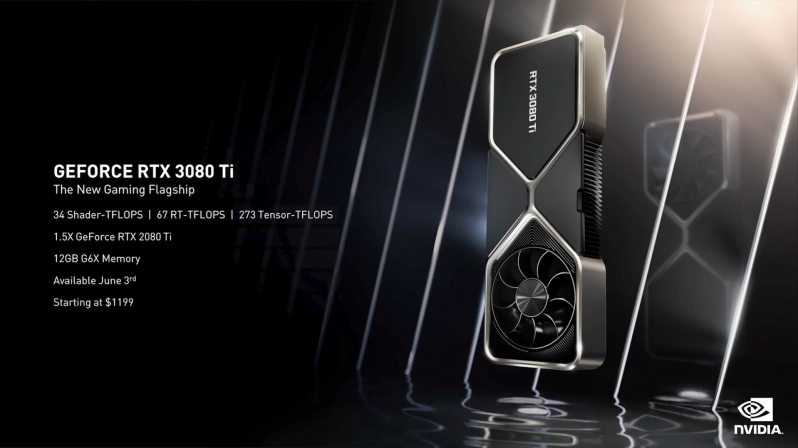 You can join the discussion on Nvidia's RT 3080 Ti and RTX 3070 Ti graphics cards on the OC3D Forums.