Nvidia's RTX 3080 Ti appears in shipping – 12GB RTX 3080 Ti Ventus 3X Spotted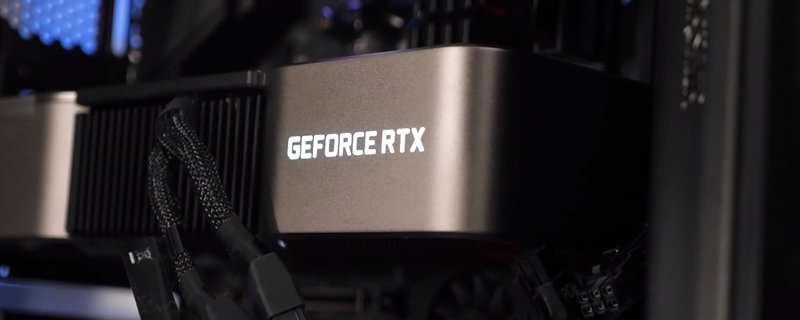 Nvidia's RTX 3080 Ti appears in shipping – 12GB RTX 3080 Ti Ventus 3X Spotted
Nvidia's RTX 3080 Ti graphics card has been spotted in transit, heading towards the USA with MSI branding. Amongst these boxes are GT 710, Radeon RX 580, RTX 3080 and RTX 3090 boxes, though the most notable box is the one that's labelled as MSI's unreleased Geforce RTX 3080 Ti Ventus 3X 12GB OC graphics card. 
This label confirms that Nvidia's planned RTX 3080 Ti graphics card contains 12GB of GDDR6X memory, matching the already-leaked specifications of their RTX 3080 Ti graphics card. This change should give Nvidia's RTX 3080 Ti 20% more memory capacity and bandwidth than their RTX 3080, which is a considerable upgrade for the graphics card. 
Nvidia's rumoured RTX 3080 Ti will reportedly feature the company's Ethereum cryptocurrency mining lock and 12GB of 19Gbps GDDR6X memory. Recent rumours have also suggested that the graphics card will feature 10240 CUDA cores, placing the GPU 256 CUDA cores behind the RTX 3090.
Older rumours suggested that Nvidia planned to use 20GB of memory over a 320-bit memory bus, but now it looks like Nvidia may be planning a 12GB GPU that users a 384-bit memory bus. One configuration has 8GB of additional memory capacity, while the other offers gamers 20% more memory bandwidth. Nvidia's RTX 3080 Ti reportedly uses 19Gbps GDDR6X memory, the same memory speeds as today's RTX 3080.     
With GDDR6X memory over a 384-bit memory bus, the RTX 3080 Ti would be an Ethereum mining monster. That said, Nvidia's Ethereum cryptomining lock will make the graphics card a lot less viable as a mining product. With the launch of the RTX 3080 Ti, Nvidia will claim, once again, that Geforce is for Gamers, though it is likely that mining alternative cryptocurrencies will remain profitable. Also, it is possible that Nvidia's cryptocurrency mining lock could be bypassed again… 
With a rumoured $999 price tag, Nvidia's RTX 3080 Ti targets AMD's Radeon RX 6900 XT graphics card. If the GPU's rumoured specifications are correct, this graphics card will perform on-par with an RTX 3090, falling behind by a few percentage points thanks to the GPU's 256 fewer CUDA cores and slightly slower GDDR6X memory.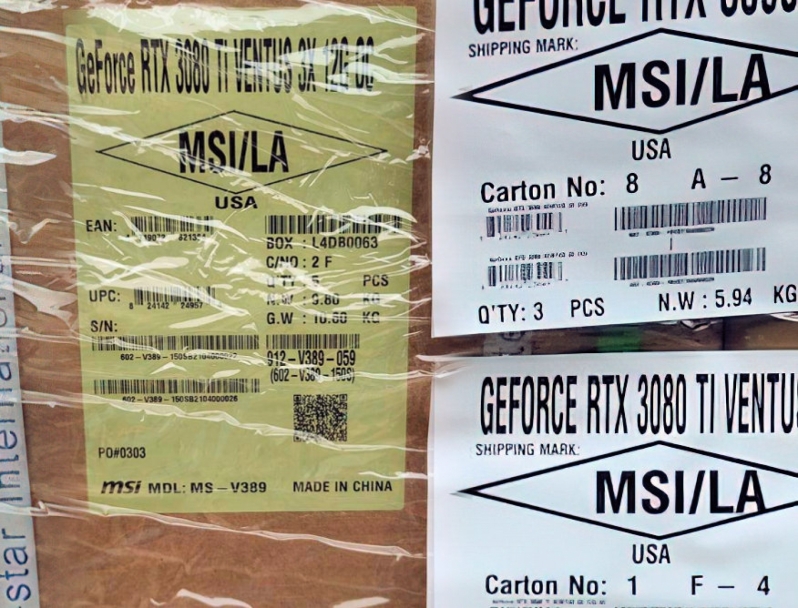 (Image via Videocardz)
Rumour has it that Nvidia plans to launch their RTX 3080 Ti graphics card in May, delivering performance levels somewhere between an RTX 3080 and an RTX 3090. 

Does a 12GB RTX 3080 Ti make sense?
If these rumours of a 12GB RTX 3080 Ti are legitimate, Nvidia will be able to offer their users a significant performance upgrade over their RTX 3080, offering a 20% memory bandwidth upgrade and 17.6% more CUDA cores. The additional 2GB of VRAM will also make the 16GB frame buffer of AMD's Radeon RX 6900 XT seem like a less significant factor. 
Offering 12GB of VRAM instead of 20GB will give the RTX 3080 Ti more memory bandwidth and maintain Nvidia's RTX 3090 graphics card's memory capacity advantage. For creators, the memory capacity offered by Nvidia's RTX 3090 will remain

a huge selling point, ensuring that the GPU will remain relevant to consumers. A 20GB RTX 3080 Ti would counteract one of the RTX 3090's strongest selling points, making the GPU irrelevant in the eyes of value-oriented consumers.
You can join the discussion on Nvidia's rumoured RTX 3080 Ti 12GB appearing in transit on the OC3D Forums.