NZXT teases their first graphics card
Will this teased GPU be an GeForce RTX, Radeon RX, or Intel ARC?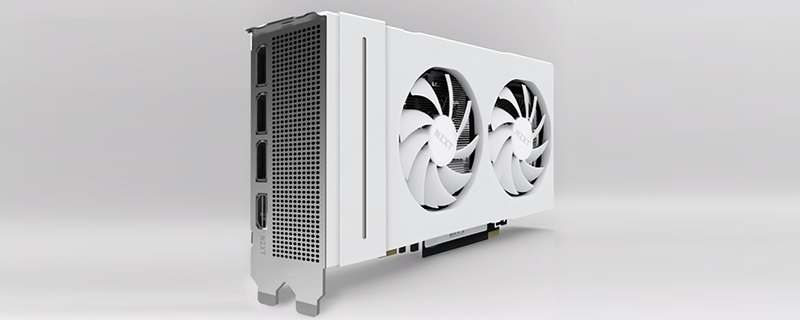 It looks like NZXT are entering the GPU market 
On the company's Facebook page, NZXT has released a teaser image for an NZXT branded graphics card, a new product that will be a first for the company. 
Currently, NXT sell cases, motherboards, power supplies, cooling solutions, and a wide range of PC accessories. Before now, NZXT has shown no interest in creating their own graphics cards, at least until now. 

Sadly, NZXT has not released any image about the GPU below, leaving us wondering if this GPU is a GeForce RTX product, a Radeon RX graphics card, or Intel ARC series GPU. Based on its use of two fans, it is likely that this new graphics card is a mid-range offering, which could mean that the GPU below is an RTX 4070, a graphics card that's reportedly releasing next month. 
Like many NZXT products, this graphics card features a clean aesthetic with this GPU's white shell matching in nicely with the company's N-series motherboards and H series PC cases. Sadly, we do not know how well this GPU will perform, though it appears to be able to connect t four screens with its three DisplayPort connectors and single HDMI output.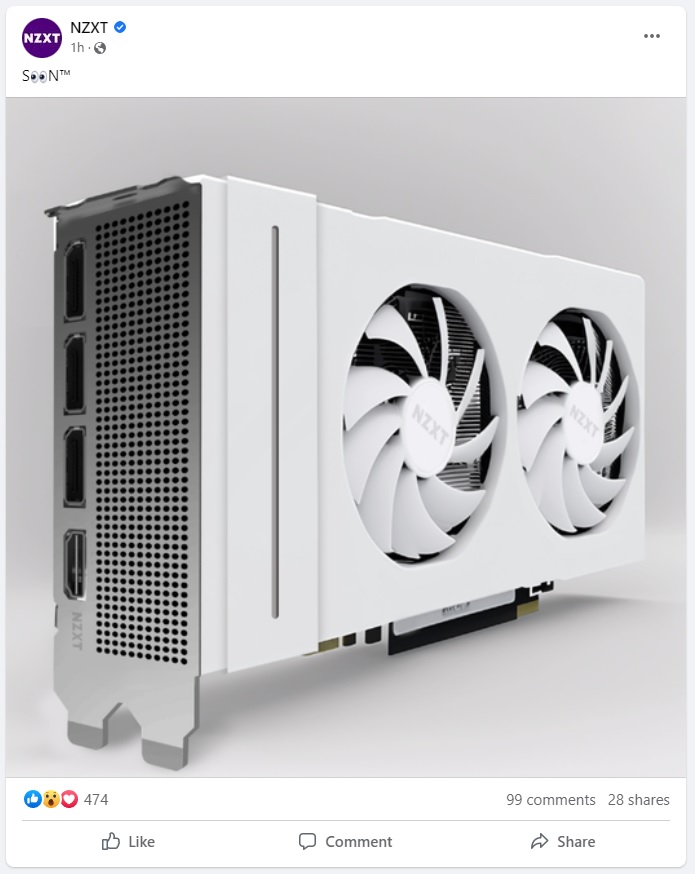 Yes, this is an April Fools Joke
While it is a day early, it is clear that the image above from NZXT is not of a real graphics card. While it would be good to see new manufacturers enter the GPU market, there are a lot of things that are simply wrong with NZXT's teased graphics card. For starters the proportions of aspects of the PCIe slot are wrong, the HDMI slot's internal connector is too wide, and the GPU's PCIe slot it incorrectly positioned. I'm sure that you will be able to find more things that are wrong with this image if you look closely. 
You can join the discussion on NZXT's GPU teaser on the OC3D Forums.