Palit & IEM create a custom Spider-Man RTX4070 GPU
A clever use of 3D printing for GPU modding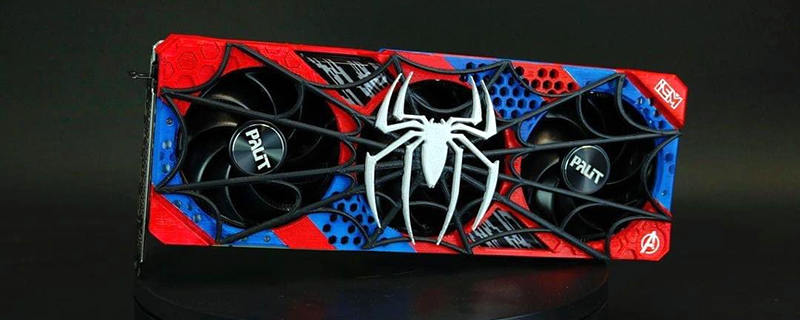 This custom Spider-Man RTX 4070 graphics card looks awesome
Palit has worked with IEM (Italian Extreme Modders) to create a custom Spider-Man themed RTX 4070 graphics card using Palit's RTX 4070 GamingPro model, a 3D printer, and some paint. 
This mod is possible thanks to Palit's "Maker" project, which allows gamers to customise their GamingPro and Dual RTX 40 series graphics cards using 3D models that Palit has publicly released here. These models can be used to 3D print a new fan shroud for your graphics card that can be painted/customised by users, or modified to create entirely custom GPU shroud designs. These shroud designs can be used to replace the stock fan shroud of supported Palit graphics cards, enabling an endless amount of aesthetic GPU customisation.

IEM utilised Palit's Maker program to create their custom Spider-Man RTX 4070 GamingPro graphics card, and the video below showcases the creation of this custom GPU in depth. Sadly, the Spider-Man model used as part of the video below is not available publicly, as neither group has a license to distribute files like that (they would need permission from Sony to do that). That said, if you have some 3D modelling skills, there is no reason why you can't replicate this mod. 
You can join the discussion on IEM's custom Spider-Man RTX 4070 graphics card on the OC3D Forums.