PNY and Cooler Master team up to create the 4.5-slot RTX 4090 VERTO
This GPU is almost 9cm thick!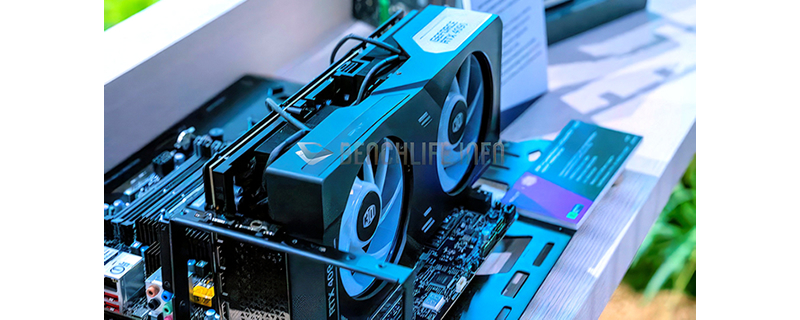 Meet the Cooler Master x PNY RTX 4090 VERTO
Thanks to Benchlife.info, we have gotten a look at the Cooler Master x PNY RTX 4090 VERTO ARGB, a new RTX 4090 graphics card that features two ARGB illuminated Cooler Master fans and is a whopping 4.5 PCIe slots thick. 
Measuring in at 310mm x 142mm x 89mm, the Cooler Master x PNY RTX 4090 VERTO ARGB is one of the thickest RTX 4090 graphics cards to be created, thicker than even the ASUS RTX 4080 Noctua Edition. Like ASUS' aforementioned Noctua Edition graphics cards, the PNY/Cooler Master RTX 4090 VENTO ARGB is cooled by two 120mm fans, both of which appear to be 25mm thick. 

Sadly, it was not revealed if or when this PNY/Cooler Master RTX 4090 prototype would make it to market, or how much this new graphics card would cost. That said, it is interesting to see another GPU manufacturer partner with a heatsink/fan manufacturer to create a custom graphics card.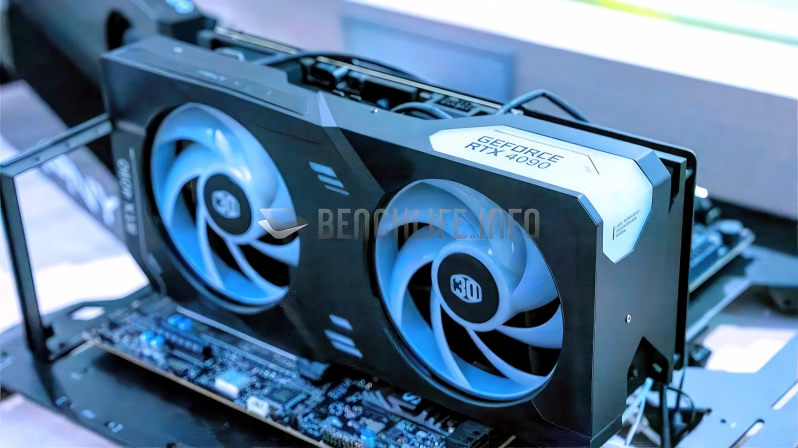 With this PNY x Cooler Master RTX 4090 graphics card featuring "ARGB" in its title, we know that this graphics card will feature ARGB illuminated fans in its finalised form. This will give PC builders a huge level of lighting customisability, at least when compared with most other graphics cards.
Based on the image above, we believe that PNY's custom Cooler Master graphics card features two of Cooler Master's Halo2 series ARGB fans, though we cannot confirm this officially. We expect to hear more about this new graphics card from Cooler Master and PNY soon.
You can join the discussion on the PNY x Cooler Master RTX 4090 VERTO on the OC3D Forums.