PowerColor Leak reveals AMD's Radeon RX 7800 XT
Plenty of VRAM and very high GPU clock speeds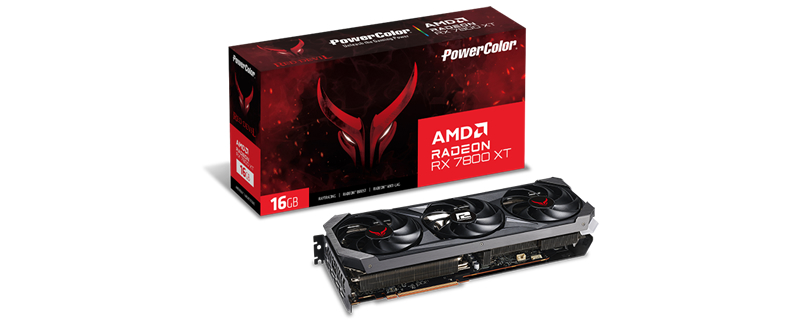 PowerColor accidentally reveals AMD's Radeon RX 7800 XT, and all of its specifications  
PowerColor has accidentally revealed AMD's Radeon RX 7800 XT, a new RDNA 3 based graphics card that will finally plug the cap between AMD's RX 7900 series and their lower-end Radeon RX 7600. 
On their website, PowerColor briefly revealed their Radeon RX RX 7800 XT Red Devil graphics card, a 2.2 slot triple-fan design that features 16GB of GDDR6 memory, and a beefy 11+3+1+2+1 phase VRM design. The graphics card also comes with a factory overclock, though the GPU also features a "Quiet Mode" that runs at AMD's reference Radeon RX 7800 XT clock speeds. 

When looking at this graphics card's specifications, AMD's Radeon RX 7800 XT appears to be a RDNA 3 version of AMD's Radeon RX 6800 (non-XT) graphics card, with both GPUs featuring 16GB of GDDR6 memory over a 256-bit memory bus and 3840 stream processors. That said, the RX 7800 XT will ship with AMD's enhanced RDNA 3 architecture, and much higher core clock speeds than AMD's Radeon RX 6800 non-XT. With this in mind, we expect this GPU to easily outperform AMD's Radeon RX 6800 XT. 
     PowerColor Red Devil RX 7800 XT embraces an upgraded triple ringed-fan cooling solution (100 x 100 x 100mm), a set of 8 x 6φ heatpipes running through the heatsink, and a sleek copper plate directly touching the GPU while covering VRAM to rapidly transfer the heat; it also utilizes high quality PCB that comes with the 11+3+1+2+1 phase VRM design, and DrMOS with IMON real-time digital monitoring built in, all together to guarantee the optimum cooling efficiency and stability when pushing to the limits. Red Devil is designed to seize every victory in the game.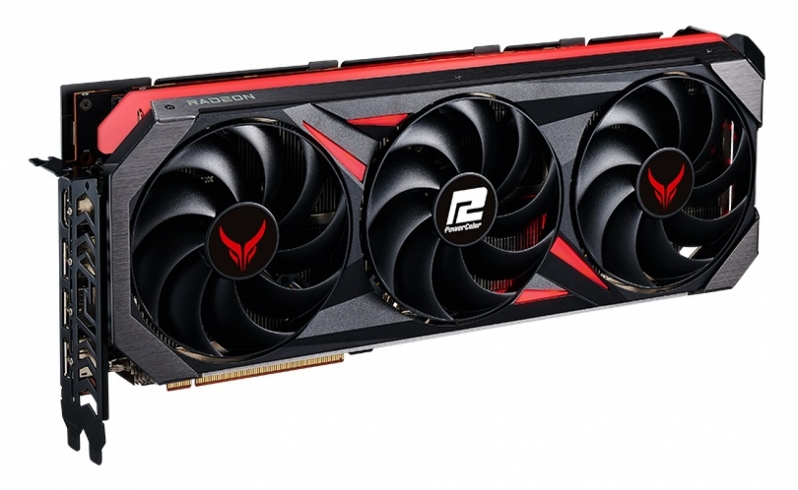 When compared to AMD's Radeon RX 6800 non-XT, AMD's upcoming Radeon RX 7800 XT features game and boost clock speeds that are around 400 MHz higher. Add on AMD's increase per-CU performance with RDNA 3, and gamers can expect to see a huge leap in performance over AMD's Radeon RX 6800 series GPUs.  
Currently, it is unknown how much AMD's Radeon RX 7800 XT will cost, though it is likely that AMD will target Nvidia's RTX 4070 graphics card with this new model, highlighting the Radeon RX 7800 XT's additional VRAM as a key selling point. 
 

AMD Radeon
RX 7600

AMD Radeon
RX 6800

AMD Radeon
RX 7800 XT
AMD Radeon
RX 7900 GRE
AMD Radeon
RX 7900 XT
AMD Radeon
RX 7900 XTX
Architecture
RDNA 3
RDNA 2
RDNA 3
RDNA 3
RDNA 3
RDNA 3
Compute Units
32
60
60
80
84
96
Stream Processors
2048
3840
3840
5120
5376
6144
Game Clock
2250 MHz
1815 MHz
2210 MHz
1880 MHz
2000 MHz
2300 MHz
Boost Clock
2655 MHz
2105 MHz
2520 MHz
2245 MHz
2400 MHz
2500 MHz
Memory
8GB GDDR6
16GB GDDR6
16GB GDDR6
16GB GDDR6
20GB GDDR6
24GB GDDR6
Memory Bus
128-bit
256-bit
256-bit
256-bit
320-bit
384-bit
Memory Speed
18 Gbps
16 Gbps
18 Gbps
18 Gbps
20 Gbps
20 Gbps
Memory Bandwidth
288 MB/s
512 GB/s
576 GB/s
576 GB/s
800 GB/s
960 GB/s
Infinity Cache
32 MB
128 MB
64 MB
64 MB
80 MB 
96 MB
Board Power
165W
250W
???
260W
315W
355W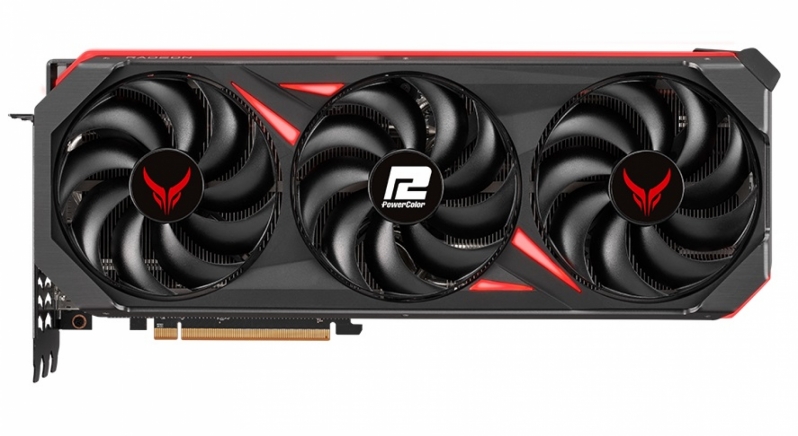 AMD has confirmed that they will release new "enthusiast-class" RDNA 3 graphics cards in the near future, and rumour has it that AMD plans to reveal Radeon RX 7700 XT and Radeon RX 7800 XT graphics cards at Gamescom. If this is true, we can expect AMD to officially reveal these new RDNA 3 based graphics cards very soon.
You can join the discussion on PowerColor's Radeon RX 7800 XT leak on the OC3D Forums.