Raja Koduri is leaving Intel
Raja Koduri's future is in AI software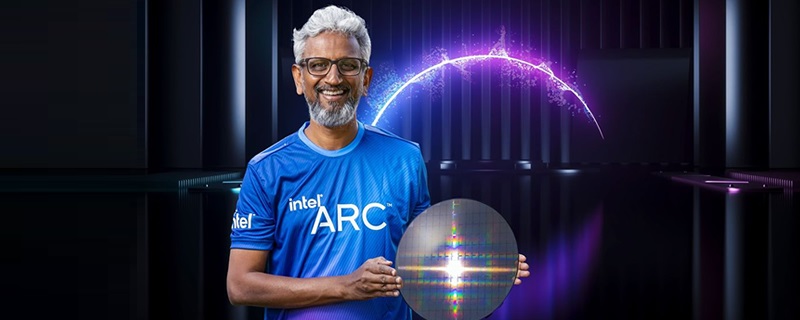 Raja Koduri is leaving Intel to found an AI startup
Intel's CEO Pat Gelsinger has today announced that Raja Koduri, the company's Chief Architect, is leaving Intel to start a new company that focuses on AI software. Raja Koduri is due to leave Intel later this month, after which Raja plans to discuss his future plans in more detail.
Raja Koduri has been part of Intel since late 2017, eventually becoming the head of Intel's Accelerated Computing Systems and Graphics Group (AXG). At Intel, Raja has seen the company enter the discrete GPU market with their ARC Alchemist series of graphics cards. This achievement should not be overlooked, as Intel has become the first company to successfully enter the GPU market in over 25 years. 
Prior to his work at Intel, Raja Koduri was the head of AMD's Radeon Technologies Group. At AMD, Raja oversaw the launch of AMD's Polaris and Vega graphics architectures and was involved in the creation of the roadmap that lead to AMD's RDNA graphics architecture. Likewise, Raja's efforts will be seen at Intel for some time to come with many of the company's future ARC GPU releases. 
Following his departure from Intel, Raja Koduri plans to found a new AI startup that will be focus on generative AI software for gaming, media and entertainment. We are likely to hear more about this new AI startup soon after Raja officially leaves Intel.
While Intel's ARC Alchemist GPUs were heavily delayed, Intel remains committed to its GPU roadmap. Intel's new Battlemage graphics architecture is set to power Intel's next-generation ARC series GPUs, though at this time it is unknown when Intel's next-generation GPUs will launch.
In late 2022 Intel had already restructured their AXG team and placed Jeff McVeigh as the group's interim leader. As such, Intel has not announced any pending organisational changes as a result of Raja Koduri's departure. Intel are still searching for a permanent leader of their AXG group.
You can join the discussion on Raja Koduri's departure from Intel on the OC3D Forums.