Russian Modder creates a custom RTX 2060 12GB graphics card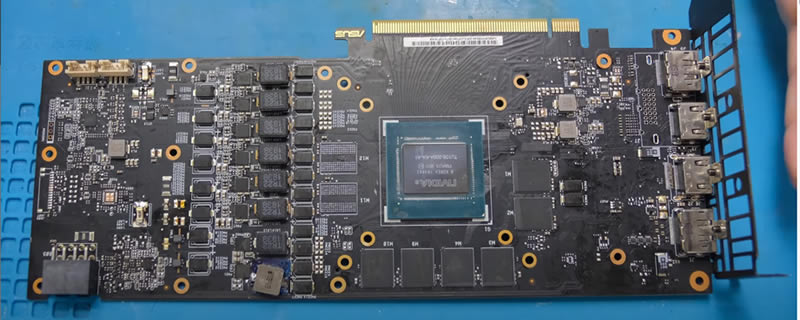 Russian Modder creates a custom RTX 2060 12GB graphics card
Nvidia's working on a 12GB version of their RTX 2060 graphics card, recent
EEC listings from Gigabyte
have all but confirmed this. Nvidia appears to be resurrecting their RTX 2060 silicon to combat today's GPU shortages, offering gamers more VRAM to help tackle today's workloads. 
The Russian YouTuber VIK-on has seen these Nvidia rumours and has decided to create his own 12GB RTX 2060 graphics card. To do this, he chose to desolder his RTX 2060's GDDR6 memory and install higher capacity DRAM chips, creating a graphics card with 12GB of VRAM. With a few additional tweaks, VIK-on managed to get his custom RTX 2060 running in a fully functional manner with Windows, running the Unigine Superposition benchmark and an Ethereium mining application. 
VIK-on's performance tests highlight that his 12GB RTX 2060 wasn't faster than the same card with 6GB of VRAM. That said, VIK-on did not test the GPU using applications that would utilise any of the GPU's additional memory capacity. Beyond that, it is unknown whether or not Nvidia's planned 12GB RTX 2060 would feature faster VRAM than its 6GB counterpart. Faster VRAM would deliver increased performance in specific workloads. 
Nvidia's original RTX 2060 graphics cards use 14Gbps GDDR6 memory, but today 16Gbps and faster GDDR6 memory chips are available. Moving to 16Gbps GDDR6 memory chips would give Nvidia's new RTX 2060 a 14% boost in memory bandwidth, which would be a big deal for specific workloads. 
Like VIK-on's prior GPU DRAM mods, his custom RTX 2060 graphics card requires the graphics card to be set to performance mode within Nvidia's Control Panel. This change prevents bluescreen issues and other errors.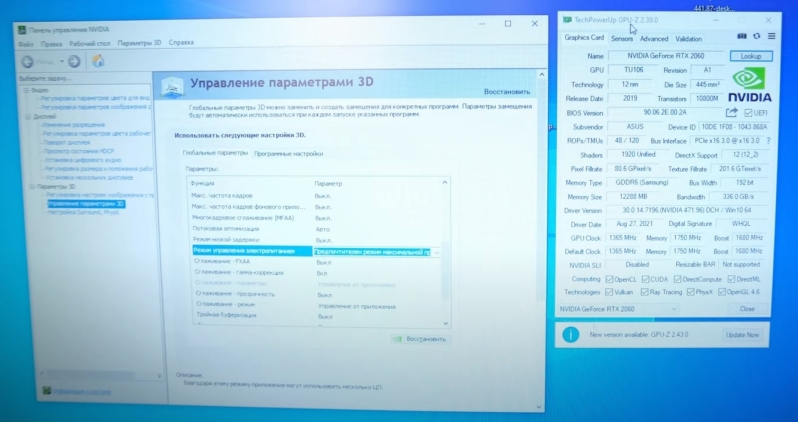 Returning their RTX 2060 graphics card to the market allows Nvidia to do two things. It allows Nvidia to ship more graphics cards and generate increased profits in the short term, and it does so while moving none of their 8nm wafer allocations from Samsung away from RTX 30 series production. Beyond that, this move will help prevent Intel and AMD from gaining market share within the lower end of the GPU market in early 2022. 
You can join the discussion on VIK-on's custom 12GB RTX 2060 graphics card on the OC3D Forums.