RX Vega GPU Bargains from £299 in Early Black Friday Madness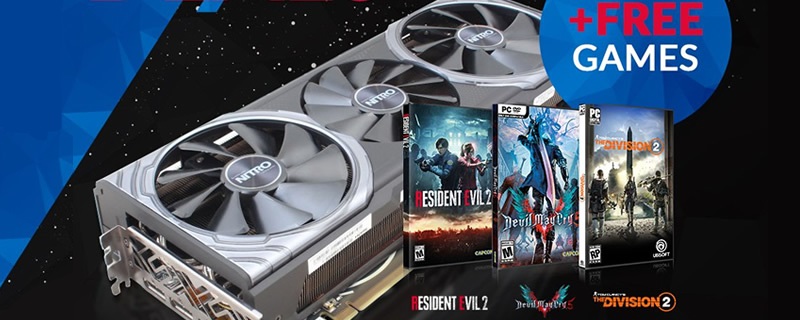 RX Vega GPU Bargains from £299 in Early Black Friday Madness 
Black Friday sales events have sprung into action across the UK, bringing forth some killer hardware deals for PC gamers, with Overclockers UK starting things with a bang by delivering Sapphire's RX Vega graphics cards with some incredibly low price tags. 
Better still is the fact that these GPU deals combine with AMD's latest GPU bundle to deliver over £100's worth of free games with the package, including Resident Evil 2, The Division 2 and Devil May Cry 5.  
Sapphire's RX Vega graphics cards are amongst the most highly regarded on the market, especially their beefy NITRO+ edition models, making both their RX Vega 56 and 64 graphics cards a steal at today's prices, with their RX Vega 56 Pulse costing £299.99 while their RX Vega 64 NITRO+ costs £398.99. 
– Sapphire RX Vega 56 Pulse 8GB – £299.99 + AMD "Raise the Game" Bundle

– Sapphire RX Vega 64 NITRO+ – £398.99 + AMD's "Raise the Game" Bundle
  
In recent games like Battlefield V and Forza Horizon 4 (see our PC performance Reviews), AMD's RX Vega 56 has competed with Nvidia GTX 1080 with favourable results for Radeon, giving the RX Vega 56 Pulse from Sapphire a clear advantage over the competition in terms of value for money, even without AMD's Radeon "Raise The Game" software bundle. Simply put, these GPU deals offer levels of value that are pretty much unparalleled today.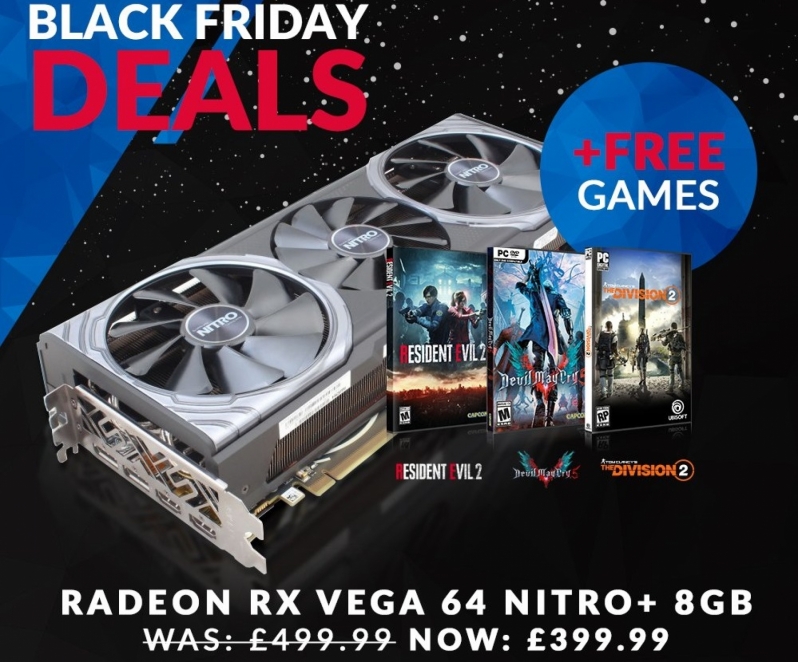 You can join the discussion on Overclockers UK's killer Sapphire RX Vega GPU deals on the OC3D Forums.