Secret Fallout 4 Harpoon Gun Discovered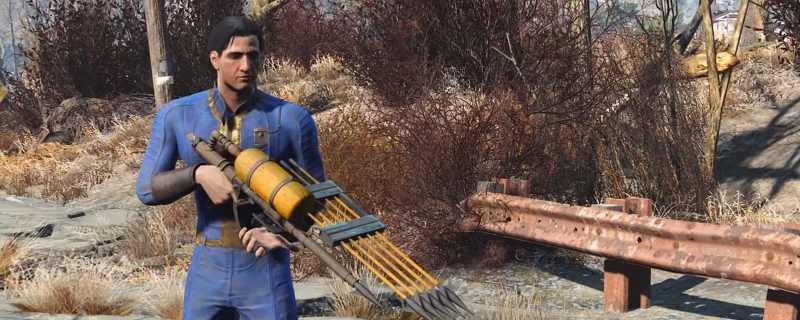 Secret Fallout 4 Harpoon Gun Discovered
A Secret Fallout 4 Harpoon Gun has been discovered by modders, pointing at the possibility of a future underwater DLC or perhaps a underwater mission that was cut from the game. 
The secret weapon was discovered by the modder xxdeathknight72xx who found the weapon already inside the game files and created a mod which made the weapon available in-game. This mode overrides the "Railway Rifle" which is already in the game. The mod is available on Fallout 4 Nexus. 
The weapon is obviously unfinished, with very janky animation and the inclusion of an Air bubble effect suggests that the weapon was originally designed to be used underwater in the game. 
Considering that a large section of the games map is coastal, it might be possible that a future DLC might include an underwater city, or perhaps have some kind of underwater salvaging missions or some other kind of underwater scene. Will Fallout 4 become the next Rapture?

You can join the discussion on Fallout 4's Secret weapon on the OC3D Forums. 
A Secret Fallout 4 Harpoon Gun has been discovered. Will DLC take Fallout 4 to Rapture? https://t.co/QPADZao1A7 pic.twitter.com/wjq8I3N0zP

— OC3D (@OC3D) November 22, 2015