Sony plans to showcase PlayStation VR2 at CES 2023
Sony's streaming their CES keynote on January 4th/5th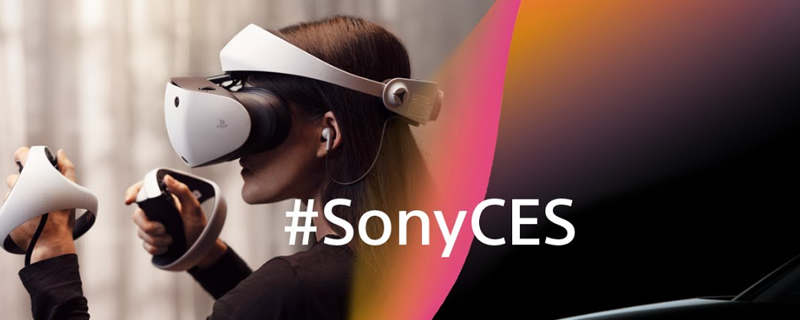 It looks like Sony plans to showcase PSVR2 at CES 2023
Sony's planning to host their CES 2023 keynote at 5 PM PT on January 4th, translating to 1 AM GMT (January 5th) UK time. As part of their CES keynote, it looks like Sony plans to showcase their new PlayStation VR2 VR headset, which is due to become available on February 22nd 2023. 
In the UK. Sony's PlayStation VR2 VR headset will launch for £529.99, and in the US the headset will cost $549.99. At launch, the headset will support titles like Horizon: Call of the Mountain, Resident Evil Village and more. The headset is designed with PlayStation 5 in mind, allowing Sony to offer a generational leap for PSVR on both a headset-level, and a console hardware level.

Sony's PSVR2 headset offers gamers huge hardware upgrades over the company's original PSVR headset, and even offers higher-end specifications than many competing standalone and PC-oriented VR headsets. Sony's new PSVR2 headset offers users a 4K OLED display, 120Hz refresh rates, a 110-degree field of view, eye tracking sensors, and inside-out movement tracking.
At CES, Sony are expected to showcase many other technological innovations, confirming that Sony Honda Mobility will be present during their keynote. At this time, Sony has not detailed what they plan to showcase at CES, but we know that PSVR2 will be front and centre.
You can join the discussion on Sony's plans to showcase PSVR2 at CES 2023 on the OC3D Forums.