Sparkle Add A New Twist To GPU Thermal Monitoring
News Posted 20/03/07
Author: PV5150
Source: Sparkle Co.
---
Official Press Release
SPARKLE Computer Co., Ltd., a professional VGA card manufacturer and supplier, today announced that "experiencing graphic power" tops the agenda of many visitors at SPARKLE CeBIT 2007 display with the experience of Innovative graphic cards.
Driving the new graphic era with a rich variety of products on GeForce platforms, SPARKLE today shows a number of exciting new products that definitely enhance the user's gaming experience and productivity.
First of all, SPARKLE brings forth a new designing graphic card to CeBIT 2007 visitors, which is integrated with LED panel. It can clearly show the working temperature of GPU in real-time. This LED panel lets users of SPARKLE graphic cards to master the graphic cards working condition, it will definitely bring more luxuriant add-on value to SPARKLE graphic cards and more productivity to end users.
Besides the showcase of graphic card with LED panel, SPARKLE today tells CeBIT 2007 visitors that its mainstream and entry level DirectX 10 graphic cards is ready. The two models of SPARKLE mainstream DirectX 10 graphic cards are based on NVIDIA most advanced G84 GPU architecture. SPARKLE's entry level DirectX 10 graphic card is based on NVIDIA advanced G86 GPU architecture. They will be on sale around the globe synchronously when NVIDIA officially announces G84 and G86 graphic chips.
"The showcase of

original designing

graphic cards with GPU temperature LED panel onboard reflects the creativity and imagination of SPARKLE R&D capability. It

definitely attracts the sight from CeBIT audience. We will apply this

GPU temperature LED panel to our GeForce 8 series graphic cards soon.

Also we are ready for mainstream and entry level DirectX 10 graphic cards. We will launch them in fist time as soon as NVIDIA announces these graphic chips. It's certainly our glory."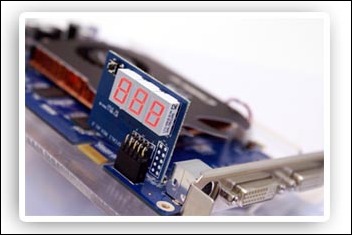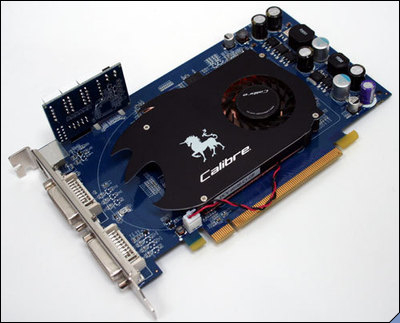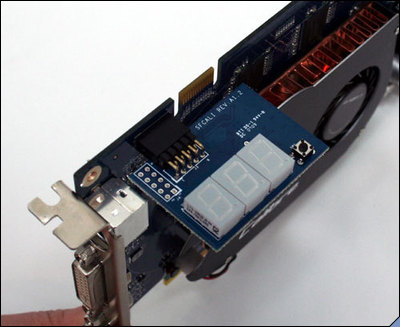 (Additional images courtesy of The Inquirer)
Simply a novelty or an worthy addition? Discuss in our
forum