These RX Vega 64 43.5MH/s at 130W rumours are extremely misleading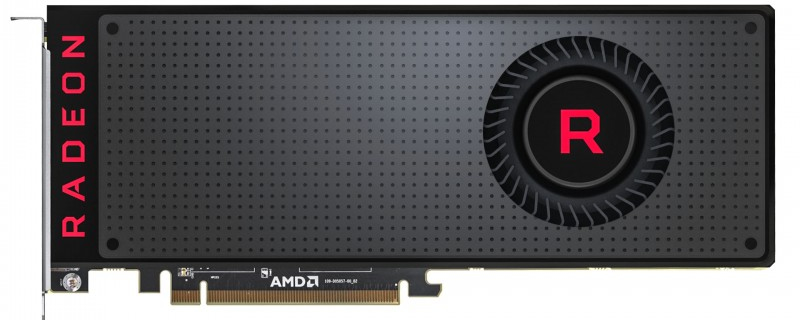 These RX Vega 64 43.5MH/s at 130W rumours are extremely misleading
A lot of rumours have been circulating over the weekend regarding AMD's RX Vega 64, especially when it comes to mining performance with the Redditor 
S1L3N7_D3A7H
claiming that he was able to achieve a mining hash rate of 43.5MH/s while maintaining GPU core power consumption levels of around 130W. 
This kind of performance would give the RX Vega 64 a hash rate efficiency of 0.33 MHash/watt, which is an insane value for any GPU. Right now a Stock RX Vega is said to offer a 0.13 MHash/watt efficiency value and an aftermarket GTX 1070 is said to have a 0.13 MHash/watt value. (Hashrate Efficiency values from
Legit Reviews
)
The problems with these tests are numerous, firstly the power values for these GPUs are taken from HWInfo and not directly from the wall or using another more accurate form of power measurement. 
This presents a lot of room for inaccuracies, which have been proven correct by
WCCFTech's Keith May
, who utilised the same settings on his own RX Vega 64 and found his system to have power consumption values of 138W at Idle, 385W under load and a delta of 248W. This delta of 248W is much higher than the 130W that was reported by
S1L3N7_D3A7H
and HWInfo. Kieth also found the same 130W power values in HWInfo, showcasing exactly how inaccurate the measurement is.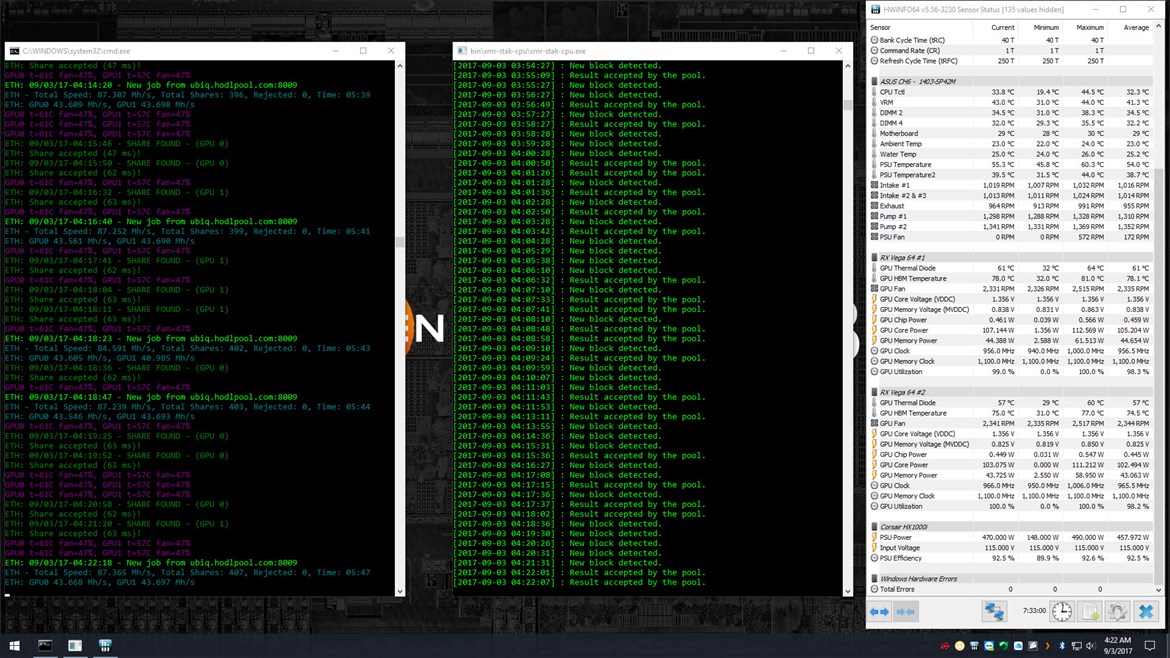 While the gains in mining efficiency from undervaluing Vega are substantial, increasing Vega's hash rate efficiency to around 17.5 MHash/Watt, this value is still not a fantastic given the fact that GTX 1070 GPUs can reach efficiency values of 18.0 using similar power target/voltage adjustments. 
Higher hash rates are certainly possible with AMD's RX Vega 64 GPU, though the modifications required are far beyond what a regular consumer or mainstream miner would be capable of, requiring custom code or modifications that are well outside the norm and should always be considered with a grain of salt.    
The long story short here is that power/voltage reduction and underclocking can potentially lead to greater levels of mining efficiency. This is the same for all GPUs and in this case, it does not seem to do enough to drastically change the RX Vega's position in the market. These reports of 43.5MH/s at 130W are extremely misleading and like all mining, rumours should be taking with dump trucks full of salt until results are independently verified by a large number of users.  
You can join the discussion on the RX Vega 64's mining rumours on the OC3D Forums.