VAPOR-X is Back! – Sapphire RX 7900 XT/XTX Nitro will feature 3x 8-pin power and a vapor chamber
This GPU has three 8-pin PCIe power cables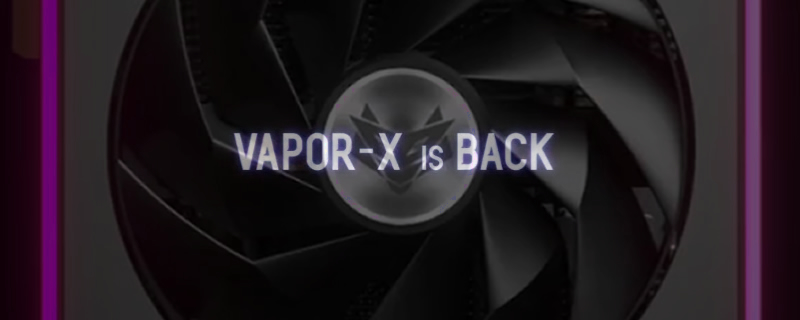 Sapphire's RX 7900 XTX graphics card is a beast!
Sapphire has started to tease their Radeon RX 7900 XT and RX 7900 XTX Nitro series of graphics cards, stating that "Vapor-X is back", signalling a return for vapor chambers with Sapphire's RX 7000 series GPU designs.
The teaser below also showcases the PCB of Sapphire's Radeon RX 7900 XT/XTX Nitro graphics card, revealing a 20-phase VRM design and three 8-pin PCIe power connectors. With access to more power and a beefier power phase design than AMD's reference RX 7900 XT/XTX design, Sapphire's Nitro series graphics card could be capable of some very impressive overclocks.

AMD's Radeon RX 7900 XT/XTX graphics cards are due to launch on December 13th, though rumour has it that not all of AMD's AIB partners will have custom designs ready to launch at this date. This means that some custom Radeon RX 7900 XT/XTX will likely launch in January 2023, though some AIBs will be ready for AMD's December 13th launch date.
At this time, it is unknown how far AMD's Radeon RX 7000 series can be pushed by overclockers, though it is undeniable that the extra power that Sapphire's planned Nitro series cards will have on tap will help to increase the overclocking potential of AMD's new gaming flagship. 
You can join the discussion on Sapphire's RX 7900 XT/XTX Nitro series graphics cards on the OC3D Forums.