Watch Nvidia's CES 2019 Keynote Here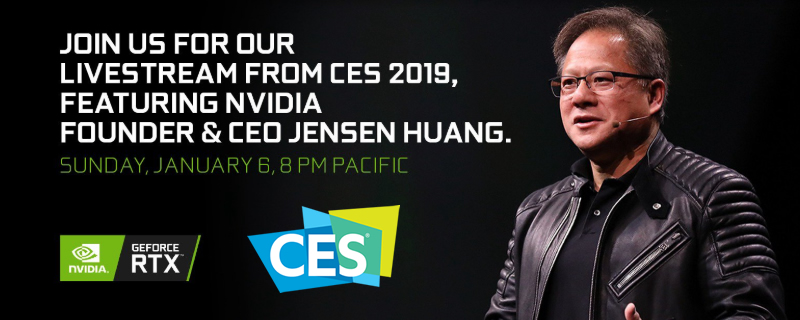 Watch Nvidia's CES 2019 Keynote Here
Nvidia's CES 2019 Press Conference is set to start on January 6th at 8 PM PST, which translates to the uncomfortable time of 4 AM GMT (January 7th) for European viewers. 
Here, Nvidia is set to reveal their latest addition to their RTX lineup, the company's long rumoured RTX 2060 as well as their RTX mobility lineup. An update on the company's upcoming Big Format Gaming Displays (BGFDs) is also expected, though the company may have a few more products up their sleeve. 
Below we have embedded Nvidia's official Twitch Steam, though we will replace this stream with a VOD (Video On Demand) as soon as we are able. We will also offer you a link to Nvidia's USTREAM channel, which will serve as a backup in case Nvidia experiences any issues on Twitch. 
 
    For more than two decades, NVIDIA has pioneered visual computing, the art and science of computer graphics.

With a singular focus on this field, we offer specialized platforms for the gaming, professional visualization, data center and automotive markets.

Our work is at the center of the most consequential mega-trends in technology — virtual reality, artificial intelligence and self-driving cars.
 You can join the discussion on Nvidia's CES 2019 Keynote on the OC3D Forums.