Water-Cooled X2900 XTX Card Pictured
News Posted 26/03/07
Author: PV5150
Source: VR-Zone
---

Sure we've all seen the plethora of R600 pics on the net, well our source has dished out one of the watercooled variety.
This cooling solution is probably provided by Aavid Thermalloy and coincidentally Aavid is touting their Turbo Tube cold plates with mass production in May, same time as R600 launch. ATi's AIB partners can choose to use it, design their own or use a 3rd party water-cooler from Thermaltake .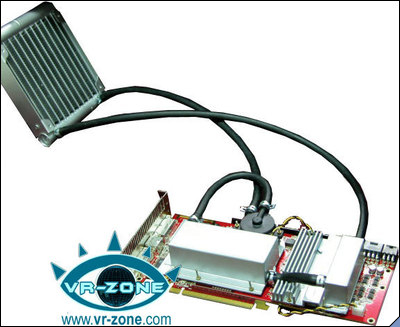 I'm sorry ATI, but I wouldn't let Thermaltake within a sniff of my R600 thank you very much.

Discuss in our forum