You can now buy an OSVR Developer Kit for $299.99, half the Price of the Oculus Rift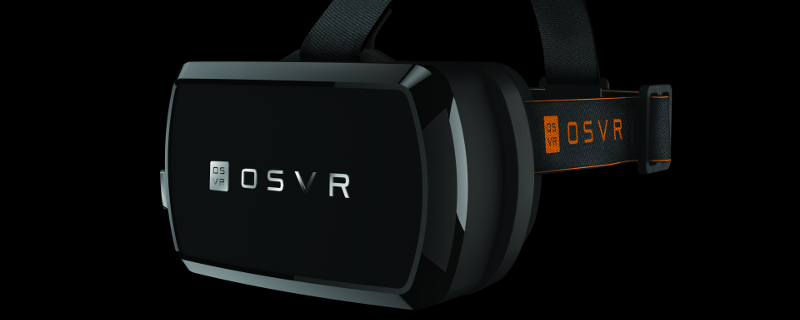 You can now buy an OSVR Developer Kit for $299.99, half the Price of the Oculus Rift
You can now buy an OSVR Developer Kit for $299.99 on the Razer store, or for £264.99 here in the UK, which is half the price of the consumer Oculus Rift.
Being a developer kit OSVR is not ready for consumers yet, offering fairly meager specifications compared to the Oculus Rift, the HTC Vive and even Sony's PlaystationVR, offering a 1080p 60FPS screens and no support for motion controls.
With all other leading VR headsets targeting framerates for 90FPS or above it is likely that this OCVR headset will have motion sickness problems like other early VR headsets, unless they have somehow managed to find another was yo solve this problem.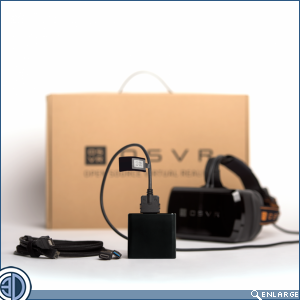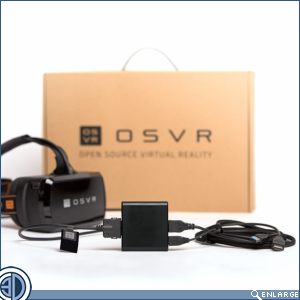 Product features:

HMD Module
Sensor hub with integrated accelerometer, Gyroscope and compass
External USB 3.0 connection for additional accessories
Additional 2x USB 3.0 connections for internal expansion
Display
5.5 in. FHD Display with flat cables and display board interface for interchangeable panels
1080×1920 FHD resolution with 60 fps and 401ppi
Additional Display board allows for interchangeable displays 
Optics Module
Near-Eye-display system with Dual-element aspheric optics for excellent image quality and low distortion throughout the image
Panoramic Field Of View 100° diagonal (90°H x 90°V)
Independent adjustment for inter Pupillary Distance (IPD) and Diopter for use without glasses and maximum comfort 
HMD Mechanical Module
Removable face mask
Bamboo charcoal microfiber foam layer for additional comfort 
Belt Box Module
Additional USB 3.0 connectivity
Surround Sound Audio codec integrated
Easier cable management and ergonomics
Signal boosters
You can buy the OSVR hacker developer kit here. 
You can join the discussion on the OSVR headset on the OC3D Forums. 
You can now buy an OSVR Developer Kit for $299.99, half the Price of the Oculus Rift. https://t.co/Q9M0oaGCtj pic.twitter.com/fknflqRdlE

— OC3D (@OC3D) January 28, 2016