NexDock – The World's Most Affordable Laptop?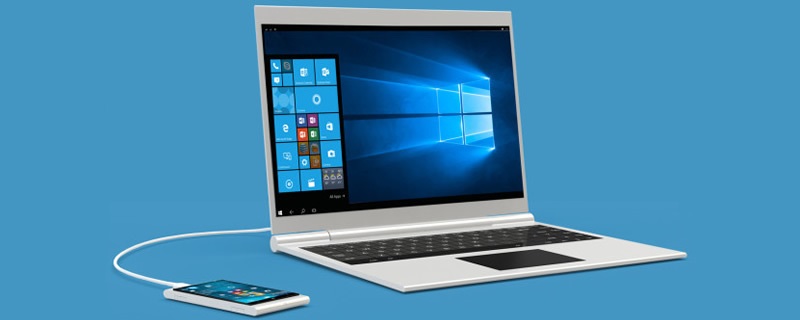 NexDock – The World's Most Affordable Laptop?
Let's have a look at NexDock, a new design that can turn a Smartphone into a laptop and a laptop into a multi-screen portable workstation. 
NexDock is a new product that is designed to harnesses the productivity of smartphones, tablets and mini PCs by adding a bluetooth keyboard, a capable battery and a 14-inch screen, allowing users to create a fully functional laptop for an insanely low price.  
Right now this product is on the crowdfunding site IndieGoGo, where the product has already reached one third of its target $300,000, offering the ability to order an early production NexDock for the low price of $119. 
With an Mini HDMI port and a Bluetooth keyboard and touchpad this device can be easily connected to a smartphone, tablet or PC, giving it a wide range of use cases. 

With the NexDock you can use any Windows 10 mobile device and use it in desktop mode with the Windows 10 Continuum feature to use it in desktop mode, turning a Windows 10 mobile device into a fully functional laptop when needed. The Nexdock can also hook into traditional laptops and be used as a secondary screen while traveling, helping productivity while on the go.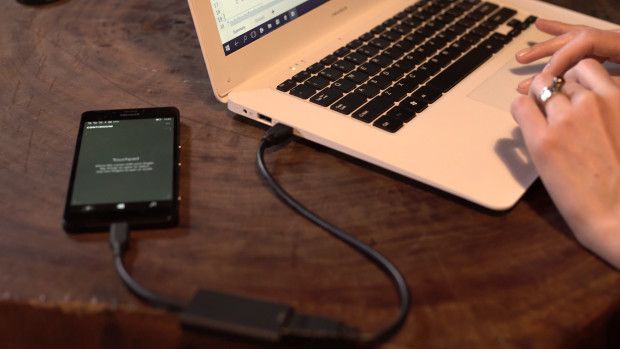 Below are the technical specifications of the device, though the developer does promise a higher resolution version and a USB type-C connection if certain stretch goals are reached. 
Dimensions & weight:  351 mm x 233 mm x 20 mm, 1490 gr 
Display: 14.1 inch 1366*768 TN Screen with 16:9 display ratio
Keyboard and Touchpad: Bluetooth class 4.0
Battery:  Li-ion battery, 3.8V / 10000mAh
HDMI port:  mini HDMI
Connectivity: 2x USB port, 1 x TF card slot, 1 x 3.5mm headphone port, built-in dual speakers (NexDock works as expansion dock when connected via USB)
Power:  DC 3.5mm 5V/2.5 A
What NexDock wants to do is create a ecosystem for computing that allows for easy upgrades and hardware/software changes, allowing a NexDock device to be easily changed from a Windows device to a Linux or Android device by simply replacing the device attached to it and allowing mobile devices to be used for productivity when required by giving the user a larger screen and a keyboard.
     Imagine a computer that one day you can use as Chromebook, and the next day as an Ubuntu developer laptop. Imagine a longer lasting computer that you can easily upgrade and customize to become a powerful Windows gamer laptop.

We envision a world where we carry only our mini PCs, which connect to any screen in the world to turn them into tablets, laptops and PCs.
This device is certainly one that offers a great deal of functionality, so hopefully we will be seeing these kinds of devices in the near future as smart phones and other mobile hardware continues to get more and more powerful.
You can have a look at the NexDock's IndieGoGo Campaign page here.  
You can join the discussion on NexDock on the OC3D Forums. 
Let's have a look at NexDock, a new design that can turn a Smartphone into a laptop.https://t.co/czrY4XEivL pic.twitter.com/o00CCEKcKU

— OC3D (@OC3D) March 3, 2016