ADATA launches their XPG LANCER series of DDR5 Memory Modules – And faster modules are coming!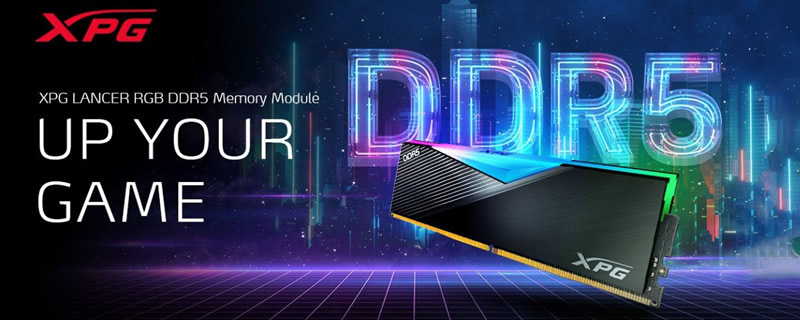 XPG's LANCER SERIES of DDR5 Memory is Here!
Intel's Alder Lake launch is on the horizon, and with it comes the start of the DDR5 memory era. With this new era will come higher transfer rates, more memory bandwidth, and higher levels of power efficiency on memory modules. Beyond that, overclocking will be getting a much-needed boost with onboard PMIC circuits and XMP 3.0 support. Â
ADATA's XPG sub-brand has just revealed their "First DDR5 Gaming Memory", which has just been revealed under the "LANCER" name. These RGB equipped DDR5 modules will reach frequencies of up to 5,200 MT/s at launch, though faster 6,000 MT/s kits are "coming soon".Â
With 16GB per module capacities, users of dual-module memory configurations will have 32GB of total DDR5 memory at their disposal. This is more than enough for the majority of PC users, assuming that they aren't into heavy content creation or other workstation-esque workloads. Most modern games recommend 16GB of memory, making 32GB overkill for gaming workloads. That said, game developers will eventually start using this memory as 32GB system DRAM capacities become more common.Â
One of the major benefits of DDR5 will be the bandwidth that it offers users. DDR5 will offer higher MT/s rates than DDR5 and deliver more useful work per transfer. This, when combined with other changes, will make DDR5 significantly faster than DDR4 in terms of raw bandwidth. This factor will become increasingly important as integrated graphics solutions become stronger, higher core counts become more common and processors are fitted with various types of accelerators.
What follows is ADATA's Press Release for their new LANCER series of DDR5 memory modules.Â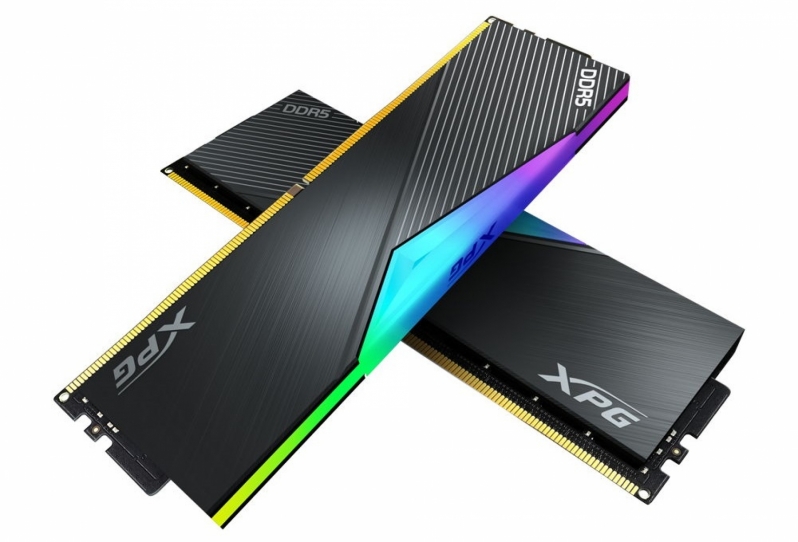 PR – XPG Unveils Its First Gaming DDR5 Memory Module
XPG, a fast-growing provider of systems, components, and peripherals for Gamers, Esports Pros, and Tech Enthusiasts, today announces the XPG LANCER DDR5 memory module. XPG LANCER is XPG's first DDR5 gaming memory. It offers increased bandwidth, allocates more bandwidth per CPU core, and reaches frequencies of up to 5,200 MT/s. What's more, it is equipped with a PMIC (Power Management Integrated Circuit) and ECC (Error Correcting Code) for enhanced performance and stability. LANCER comes with 16 GB of capacity.
XPG's First DDR5 Gaming Memory
The XPG LANCER ushers in the DDR5 era for XPG gaming memory. Reaching frequencies of up to 5,200 MT/s, it delivers a major performance boost for gaming and overclocking. With error correcting code, (ECC) this module can correct errors automatically in real-time. In addition to greatly reducing the burden of CPU calculations, it also provides increased stability and reliability.

Made for Gamers and Overclockers

The use of high-quality ICs and PCBs ensure uncompromised performance and reliable overclocking, ideal for discerning gamers and overclockers. With support for Intel XMP 3.0, users can get overclocking easily without the need to go into BIOS. There is no need to repeatedly adjust and fine-tune overclocking parameters.
RGB Gaming Flair

The XPG LANCER features customizable RGB lighting. Users can choose between different effects (static, breathing, and comet) or synchronize the lights with their favorite songs via Music Mode. All this can be done through RGB control software from all the major motherboard brands.
The LANCER series DDR5 memory will be available in a 5200MT/s with 16GB Single-channel kit and Dual-channel kit. (6000MT/s version coming soon)Â
You can join the discussion on ADATA's XPG LANCER series of DDR5 memory modules on the OC3D Forums.Â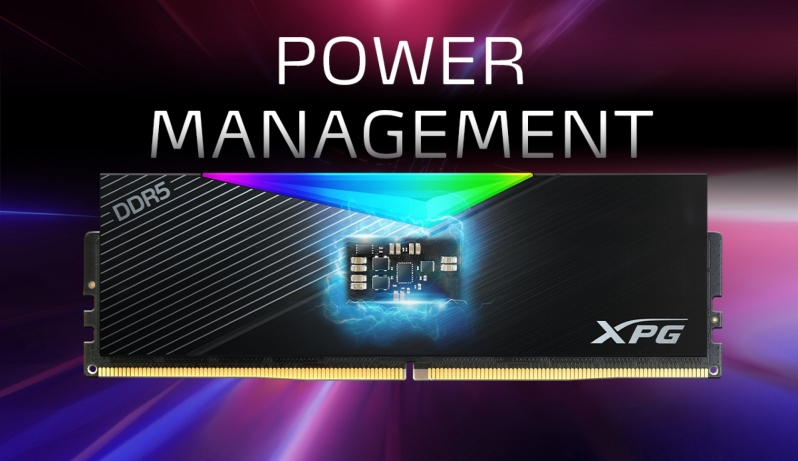 Â