Cadence and Micron demo DDR5 4400MHz memory – 2019 release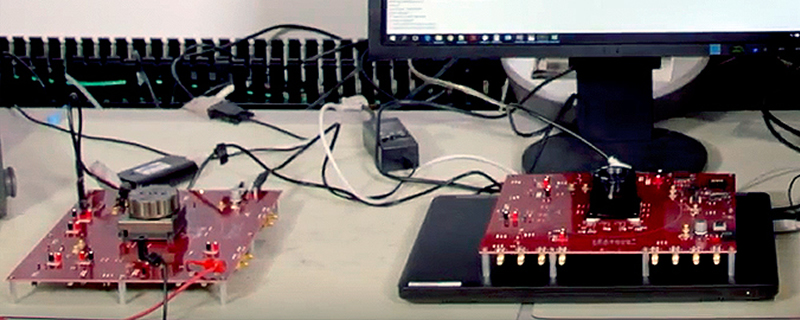 Cadence and Micron demo DDR5 4400MHz memory – 2019 release
At the time of writing the final JEDEC specifications for DDR5 memory has not been published, but that hasn't stopped Micron and Cadence from showcasing the technology with provisional specifications.
DDR5 will eventually replace DDR4, offering a 2x improvement in performance while providing lower levels of power consumption, delivering similar gains to the move from DDR3 to DDR4. In this case, Micron has showcased DDR5 memory running at 4400Mhz using 8Gb chips, applying a voltage of 1.1v to offer much higher I/O speeds while using 9% less voltage than DDR4.Â
In time JEDEC expects DDR5 to reach speeds of 6400MHz, much like how DDR4 memory speeds have quickly increased from 2133MHz to 3200MHz and higher. The final JEDEC specification for DDR5 memory is expected to be published this summer.Â
While the final standard has not been published, Cadence is willing to help SOC makers start designing chips with DDR5 memory controllers, with Micron showcasing a willingness to provide memory samples that comply with preliminary DDR5 specifications. Â
 Â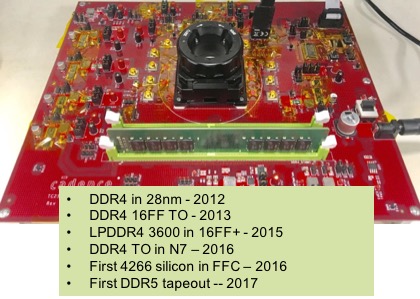 Â
A key feature of the DDR5 standard is the ability to produce 16Gb and 32Gb memory chips, meeting the need for increased DRAm capacities in future servers and workstations. While memory bandwidth requirements will also increase in this time, storage size remains the biggest concern for the market.
Alongside DDR5;'s increased in capacity and performance, the standard will also feature tighter power regulation, which will require high-end DDR5 RDIMM and LRDIMM to have onboard VRMs, which will also allow future server motherboards to be simplified. The downside here is that this will increase the module cost of DDR5, though it is unlikely that this feature will be used on consumer-grade memory. Â

DDR5 memory is expected to hit the market in 2019 or 2020, with Cadence expecting lightning-fast adoption rates for the standard, expecting DDR5 to overtake DDR4 usage by 2022.Â
Â
You can join the discussion on Cadence/Micron's DDR4-4400 demo on the OC3D Forums. Â