Corsair releases their fastest Vengeance LPX DDR4 memory kit to date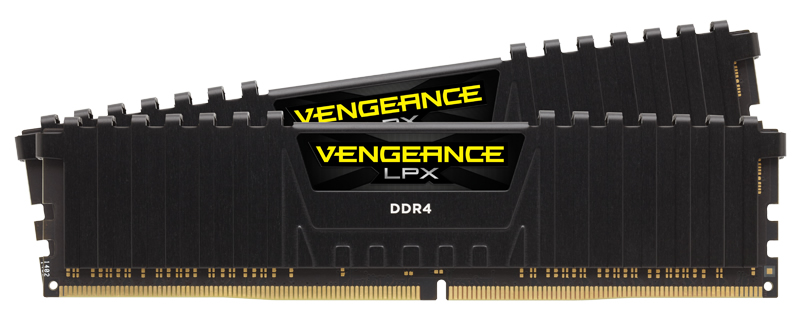 Corsair releases their fastest DDR4 memory to date
DRAM is only getting faster and faster, allowing programs to access data faster and keep our systems running at peak efficiency. Today even basic DRAM kits can exceed speeds of 2133MHz, making the 1333MHz DDR3 RAM kits of yesteryear seem awfully slow by today's standards. 
DRAM has sped up by such an extent in recent years that CPUs are having a difficult time keeping up, particularly for speeds exceeding 3200MHz. 
In collaboration with ASRock, Corsair has created new 4600MHz and 4500MHz DDR4 memory kits. These kits both come in dual channel 2x8GB configurations, offering users 16GB of ultra-fast memory that is verified to run on ASRock's X299 OC Formula motherboard when using a Kaby Lake-X CPU.
Model

Part number

Timings

MSRP

Available

Black Vengeance LPX 16GB (2x8GB) 4,600MHz

CMK16GX4M2F4600C19

CL19-26-26-46, 1.5V

$549.99 Exc. Tax

September 21st2017

Black Vengeance LPX 16GB (2x8GB) 4,500MHz

CMK16GX4M2F4500C19

CL19-19-19-39 at 1.45V

$479.99 Exc. Tax

Immediately

 
Alongside these new memory kits, Corsair is also offering higher capacity Vengeance LPX kits that offer up to 128GB (8x16GB) of total capacity. All of these kits are XMP certified and come in the following configurations; 32GB (4x8GB) 4,133MHz, 64GB (8x8GB) at 4,200MHz, 32GB (2x16GB) at 4,000MHz and for those who need the maximum in speed and capacity, 128GB (8x16GB) at 3,800MHz.
All of these kits will be backed up by a lifetime warranty through Corsair's worldwide technical support network.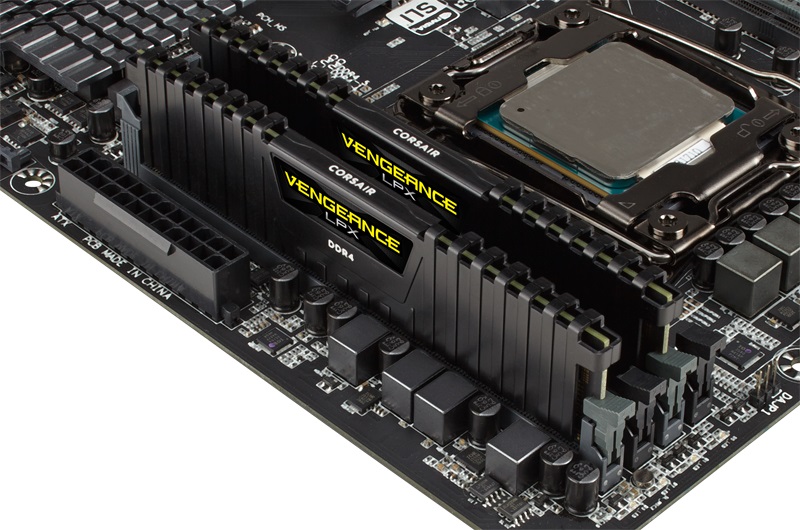 VENGEANCE LPX DDR4 4,600MHz will be available from September 21st via the CORSAIR worldwide network of authorized retailers and distributors, or direct from the Corsair webstore. 
You can join the discussion on Corsair's new 4500Mhz and 4600MHz Vengeance LPX memory kits on the OC3D Forums.