Micron delivers a 40% boost in memory density with their 1-Alpha node DRAM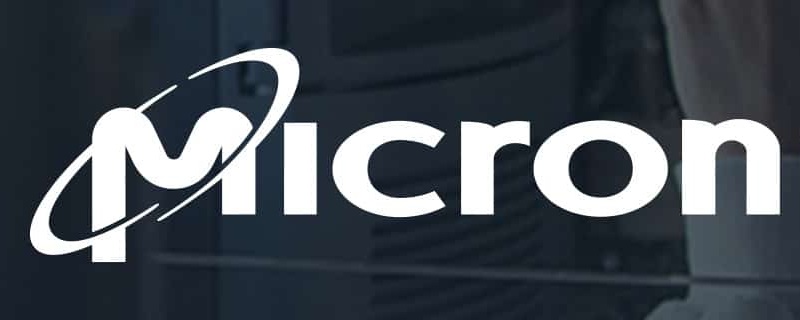 Micron delivers a 40% boost in memory density with their 1-Alpha node DRAM
Today, Micron has claimed to have "
leadership in both DRAM and NAND simultaneously", revealing their 1-Alpha DRAM node two months after their reveal of the world's first 176-layer NAND flash. 

Compared to their older 1z DRAM node, Micron's 1-Alpha node can deliver a 40% increase in memory density and 15% power savings. These features allow Micron to create smaller, more efficient DRAM chips, making them ideal for future 5G smartphones and other mobile workloads. 

Micron plans to rollout their 1-Alpha node across their DRAM product portfolio this year, using it on LPDDR5, DDR4 and LPDDR4 products to deliver faster performance in devices that span from mobile phones to smart vehicles. 

With LPDDR5, Micron has claimed that their new node has allowed them to deliver faster LPDDR5 memory modules while also increasing their power efficiency and reliability. These changes are major plus points for Micron's DRAM manufacturing technology, especially as it looks forward to future memory technologies like DDR5. 

Micron's Taiwanese fabs have already started volume production of 1-Alpha node DDR4 DRAM modules, starting with 
DDR4 memory for compute customers and Crucial consumer PC DRAM products. Micron has also started sampling 1-Alpha Node LPDDR4 DRAM to its customers. Further 1-Alpha DRAM product announcements are expected through 2021. 
       Micron Delivers Industry's First 1α DRAM Technology 

Micron Technology, Inc. (Nasdaq: MU), today announced volume shipment of 1α (1-alpha) node DRAM products built using the world's most advanced DRAM process technology, offering major improvements in bit density, power and performance. This milestone further reinforces Micron's competitive strength, building on its recent breakthroughs regarding the world's fastest graphics memory with GDDR6X and first to ship 176-layer NAND. With this node advancement, for the first time in its history, Micron is simultaneously leading the industry in both DRAM and NAND process technology. 

"Our new 1α node DRAM delivers tremendous improvements in use cases across data center, intelligent edge and consumer devices," said Scott DeBoer, executive vice president of technology and products at Micron. "Enabled by our relentless commitment to cutting-edge technical design and process technology, this achievement demonstrates Micron's excellence in DRAM technology scaling and paves a path for future product and memory innovation."  

Micron plans to integrate the 1α node across its DRAM product portfolio this year to support all environments that use DRAM today. The applications for this new DRAM technology are extensive and far-reaching — providing faster performance in everything from mobile devices to data centers to smart vehicles.  

Micron continues memory leadership momentum across multiple market segments 

Compared to the previous 1z node DRAM, the 1α node process provides a 40% improvement in memory density. This new node will enable more power-efficient, reliable memory solutions and provide faster LPDDR5 operating speeds for mobile platforms that require best-in-class LPDRAM performance. Micron's technology leadership brings the industry's lowest-power mobile DRAM, with a 15% improvement in power savings, allowing 5G mobile users to perform more tasks on their smartphones without sacrificing battery life.  

Micron's advanced memory node supports densities from 8Gb to 16Gb, providing the flexibility to sustain many of Micron's current DDR4 and LPDDR4 products while giving Micron's server, client, networking and embedded customers the power-efficient, reliable, extended product support they need. This longevity reduces the cost of customer requalification within their own product lifecycles and ensures better total cost of ownership over the system life in use case scenarios such as embedded automotive solutions, industrial PCs and edge servers that typically have longer lifespans. 

Availability  

Micron's Taiwan fabs have begun volume production of 1α node DRAM, starting with DDR4 memory for compute customers and Crucial consumer PC DRAM products. Micron has also begun sampling LPDDR4 to mobile customers for qualification. The company will introduce additional new products based on this technology throughout calendar 2021.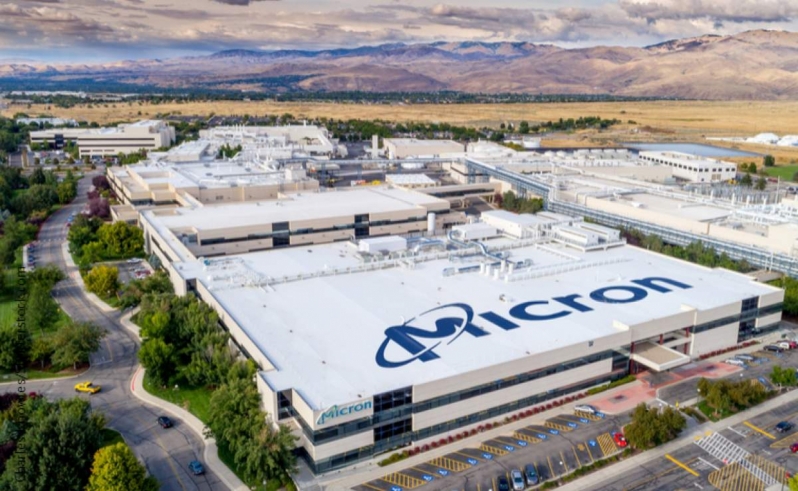 Micron's 1-Alpha node has allowed the company to produce DRAM with larger densities, increased performance, and higher power efficiency levels. All of these changes are positive and point towards a bright future for Micron as a DRAM manufacturer. We are looking forward to seeing what Micron has planned next, especially as the market transitions to DDR5. 
You can join the discussion on Micron's 1-Alpha Node DRAM on the OC3D Forums.