CableMod Adds New Kit to their Global Store – GPU Mounts, Custom Backplates and More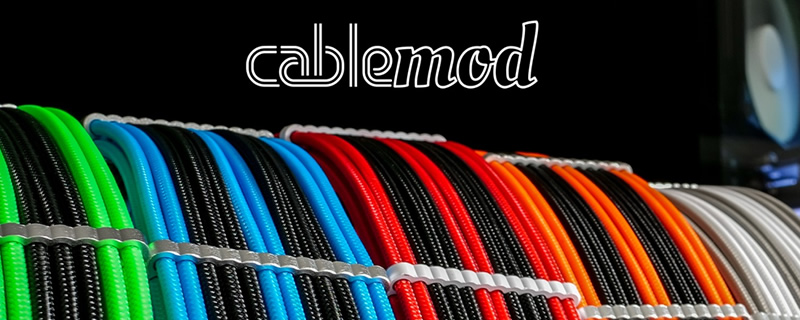 CableMod Adds New Kit to their Global Store – GPU Mounts, Custom Backplates and More
CableMod does a lot more than make custom sleeved PSU cables, with the brand extending into a range of other aesthetic options for high-end PC builders, offering RGB lighting kits, custom thumbscrew replacements and case modding options that enable vertical GPU mounting and SSD/GPU-based lighting setups. 
CableMod has announced that there have been several new arrivals to the company's Global Store, bringing some previously Europe exclusive items to the world stage, restocking the company's Vertical GPU mounting kit, which we showcase in the video below, as well as new "Bridged PCIe Cable kits" and "Custom RGB Backplates" for both graphics cards and SSDs. 
The idea behind CableMod's Bridged PCI-e cables is simple, fuse two separate PCIe cabled into a single unit using closed cable combs, an ideal solution for graphics cards that utilise more than one PCIe connector. This kit allows PC builders to make their cable loops appear as clean as possible. 
PC builders who want to give their PC a few extra personal touches can opt to purchase some of CableMod's custom GPU and SSD backplates, allowing purchasers to add custom RGB lighting to their system and add unique logos and text to their hardware. RGB backplates are compatible with ASUS' Aura software and utilise 4-pin RGB headers for illumination, supporting both static and dynamic lighting setups.  
 
These new products and more are available on the CableMod Global Store, as well as on the company's EU Store. 
You can join the discussion on CableMod's latest products on the OC3D Forums.