Tesla's upcoming Model S features a 10 TFLOPs Gaming Rig – "It can play Cyberpunk"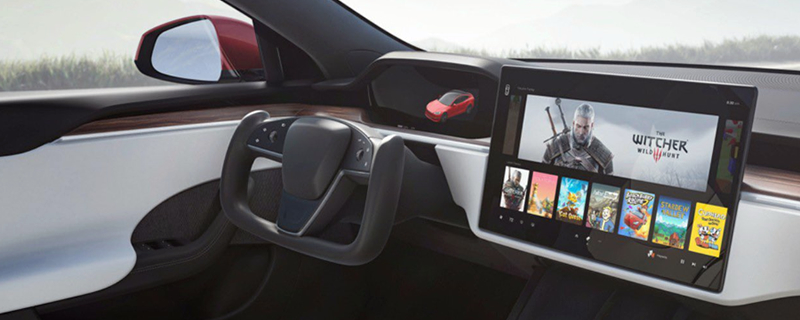 Tesla's upcoming Model S features a 10 TFLOPs Gaming Rig – "It can play Cyberpunk" 
Tesla has revealed its refreshed Model S, and it offers drivers a lot more than the vehicles upgraded "Plaid" powertrain. The new Model S is for drivers and gamers, with the vehicle containing a gaming system that appears to be comparable with the latest consoles from Sony and Microsoft. 
Tesla's new Model S Plaid model features an integrated gaming system with a 10 TFLOPS of gaming performance. At this time, it is unknown who created the custom gaming chip within the new Model S, but we know that its strong enough to play Cyberpunk 2077 and The Witcher 3. 
Comparing TFLOPS to TFLOPs, the new Tesla Model S is comparable to Sony's PlayStation 5, which can offer gamers a maximum of 10.28 TFLOPS of graphics performance. The Xbox Series X offers gamers 12 TFLOPS of GPU performance, though this doesn't necessarily mean that Microsoft's Xbox Series X offers more gaming potential, as TFLOPS is not a useful comparison point for raw gaming power. 
Gamers will be able to use the 17-inch 2200×1300 screen on Tesla's new Model S to play games using Tesla's arcade using wireless gamepads. At this time, it is unknown how gaming will work on the vehicles integrated systems, or how many games will be playable through the vehicle. 

Outside of gaming, Tesla's new Model S boasts some impressive specs, offering users an estimated range of 390 miles, the ability to go from 0-60 (mph) in 1.99 seconds and a drive train that can deliver 1,020 horsepower.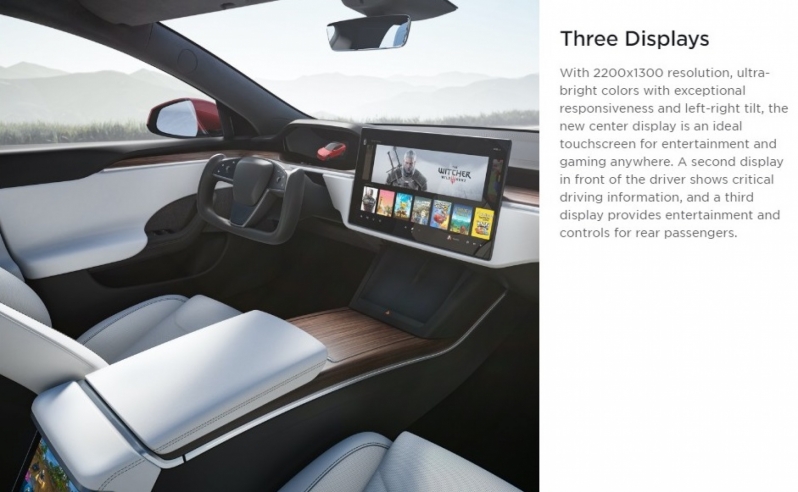 You can join the discussion on Tesla's new Model S containing a 10TFLOPs gaming system on the OC3D Forums.