Cooler Master launches their X Silent PSU range with Fanless and ultra quiet models
Silent X PSUs will be available in fanless and fan-assisted forms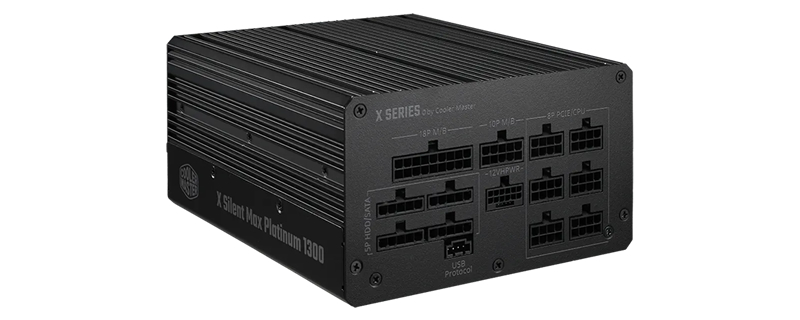 Cooler Master promises silence with their newest power supplies at Computex 2023
At Computex 2023, Cooler Master has released their new X Silent range of power supplies, promising to deliver users ultra-quiet power delivery with both passive (fanless) and low RPM fan-cooled units. 
On the passive side, Cooler Master has revealed what they claim to be the world's first 750W passive power supply, which requires no fans for cooling. This PSU is designed to be totally silent, making it idea for use with other passive components like Steacom's recently showcased SG01 case.

With their other Silent X power supply, Cooler Master have opted to limit themselves to low fan RPMs, ensuring ultra-low noise levels while giving their units enough airflow to deliver 1300 watts of power reliably. While these PSUs are not completely silent, their low fan RPMs ensure that they will not make any noticeable noise. Another added perk of these units is that they will feature an RGB illuminated fan, adding a splash of colour into systems.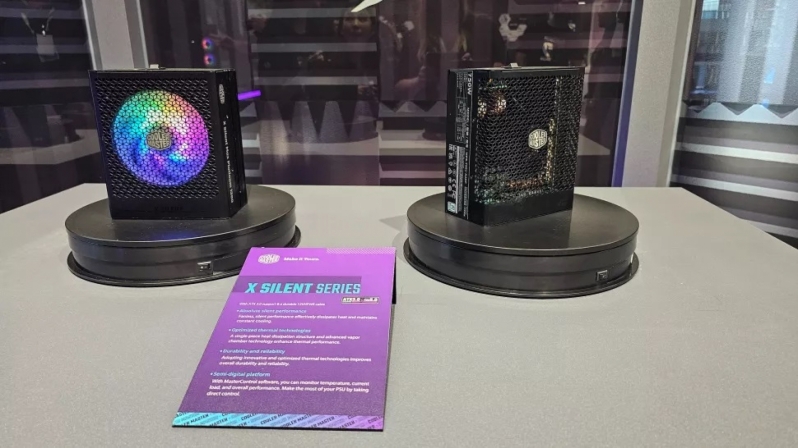 (Image from Tom's Hardware)
Cooler Master has stated that their new Silent X PSUs utilise a vapour chamber and a "single-piece heat dissipation structure," giving these new units enhanced thermal management and a longer product lifespan.
Both of Cooler Master's X Silent PSUs are ATX 3.0 and PCIe 5.0 compliant, which means that both units will feature 12VHPWR cables. Cooler Master has not commented on when these new power supplies will be made available, though what's worth noting is that Cooler Master appear to be confident that they believe higher wattage fanless PSUs should be achievable soon.
You can join the discussion on Cooler Master's new X Silent PSU Range on the OC3D Forums.