New 1KW PSU From Silverstone
News Posted 25/11/2006
Author: PV5150
Source: Silverstone
---



For SilverStone, reaching the 1000 watt milestone is another great opportunity to introduce a new direction for performance enthusiast power supplies. The Olympia OP1000 was built to withstand enormous loading requirements of high-end industrial server PCs at above average temperature of 50°C so its ability is unmatched by ordinary power supplies. However, to make this power supply more usable to more enthusiasts, SilverStone engineers altered several parameters such as inclusion of intelligent fan controller that adjust fan speed to run quietly at low to medium load and conversion to a single +12V rail. If the goal is to build a future proof multi-core CPU and GPU system, the OP1000 is a must have with its 80A ( 88A peak) +12V single rail and 1100W peak power output.

Sure, there have been 1000W PSU's released previously. So why has Silverstone made the effort to future proof a PSU aimed at the enthusiast? Unless you've been living under a rock for the past few months, you would have seen the release of Intel's Quad-core CPU – the QX6700; and news of AMD/ATI's highly anticipated R600 power requirements. Add to the mix, the expectations of motherboards supporting multiple GPU's and perhaps a physics processor clearly on the horizon; and you have the need for some serious power.

Further, to add some additional weight behind the move to a single 12V rail 1 KW PSU; is the decision to change 12VDC specifications. Introducing a multiple rail concept has created more problems then it's resolved. This is largely due to the infamous ATX/EPS 12V Power Supply current limitations 18A ~ 22A on all 12VDC rails which seems to have reeked havoc on high current dual core processors prior to Conroe and higher end graphic card power requirements, which continue to increase at an alarming rate. It's been Silverstone's choice to re-design single 12V rail PSU's. The OP1000 will provide plenty of power without a need for ad hoc fixes. Silverstone has been kind enough to provide some additional pictorial content to further reinforce the idea.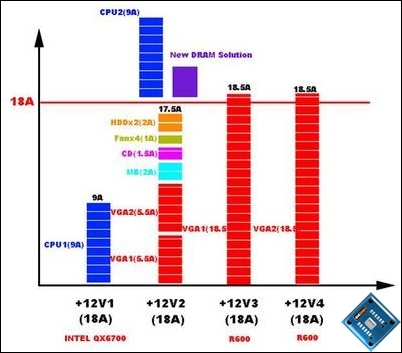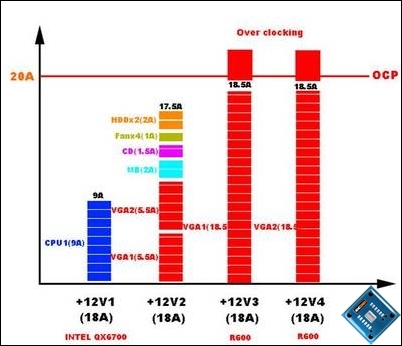 Special Features
*Class-leading single +12V rail with 80A ( 88A peak)
*1000W continuous power output rated up to 50°C
*Quad PCI-E 6pin connectors
*Dual PCI-E 8pin connectors
*Six serial ATA connectors
*Active PFC
*Support ATX 12V 2.2 & EPS 12V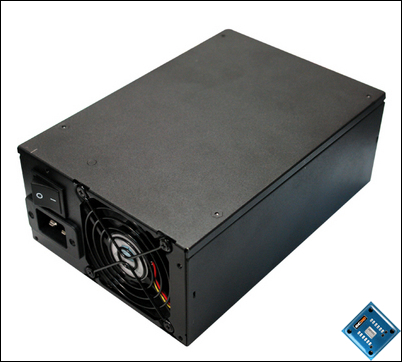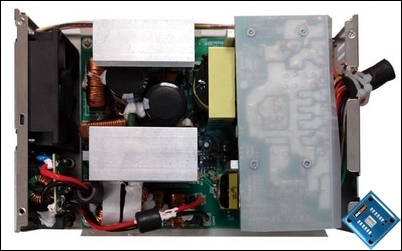 The OP1000 is not available for purchase at the moment, but we'll keep you posted as the release date draws near. In the meantime you can download detailed specifications for the Silverstone OP1000 here
Feel free to discuss this product in our forum