OCZ Technology Announces The 1010 Watt GameXStream Power Supply
News Posted 13/03/07
Author: PV5150
Source: OCZ Technology
---
Official Press Release
OCZ Technology Group, a worldwide leader in innovative, ultra-high performance and high reliability memory and components, today announced the addition of an 1010W power supply to the GameXStream family. Building on the acclaimed performance and features of the OCZ NVIDIA SLI™-Ready GameXStream series, the new 1010W configuration offers a more powerful solution for today's advanced PC systems in the same compact form factor that is an advantage to many gamers and system builders.
"OCZ is pleased to announce the launch of the GXS 1010W PSU, the latest power supply in the GameXStream series," commented Alex Mei, VP of Marketing, OCZ Technology Group. "The GXS 1010 surpasses the power requirements of even the most power hungry next generation components allowing the unit to easily scale with high performance rigs as they are continually upgraded."

The OCZ GameXStream 1010W features active PFC (Power Factor Correction) to effectively regulate input voltage and provide superior operation in a wider range of environments and countries with varying voltages. The 1010W GameXStream is among the most powerful solutions available, yet remains the quietest PSU around ensuring gamers hear their games and not their PC.
Kept ultra-cool with a large 120mm fan, the powerful GameXStream still remains virtually silent and supremely cool even at peak loads. The high-efficiency 1010W GameXStream features a standard-sized power supply form factor resulting in a compact footprint to accommodate virtually all computer towers. The GameXStream PSU connector cables, including quad PCI-Express and a 4/8-pin CPU connector, are wrapped in a flexible mesh promoting a tidy environment inside the case.
All OCZ GameXStream power supplies come backed with an industry-leading three year OCZ PowerSwap Warranty for the ultimate peace of mind. Second to no other gaming PSU, the 1010W GameXStream's unprecedented quality, power, and performance is the ultimate solution for today's ultra high-end gaming systems.
For more information on the OCZ GameXStream Power Supply series, please visit our product page here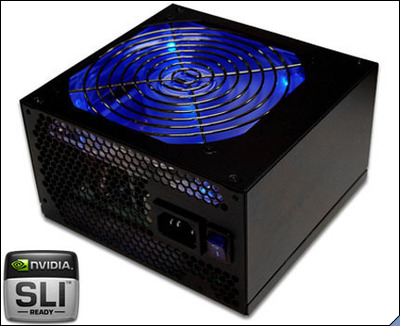 Feel free to discuss this product in our forum