Seasonic changes US pricing in response to US/China Trade War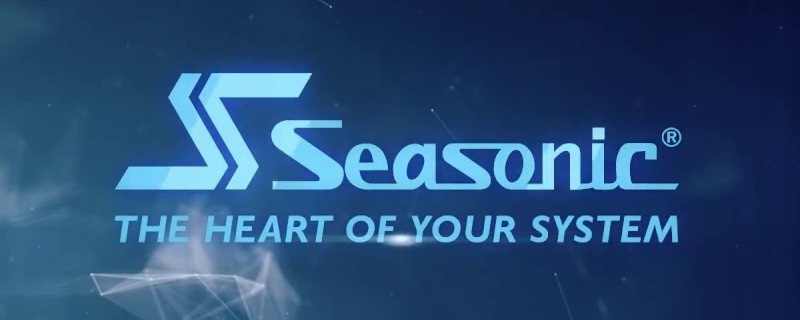 Seasonic changes US pricing in response to US/China Trade War
The United States and China are currently in the midst of a trade war, forcing new tariffs on a range of new products, many of which impact the tech industry. 
While some companies have the option to move production away from China, other lack that luxury. In the case of Seasonic, this means that their world-famous power supplies will be receiving a price increase of around $10 on average, with exact pricing adjustments varying on a model-by-model basis.   
Today, Seasonic has confirmed that all new orders after December 1st, that are destined by for the US market, will receive some significant pricing adjustments, which are now in effect for all new orders. While this news isn't positive, it is nice to see Seasonic being straight with their customers about this situation. 
     Effective 01 December 2018, Sea Sonic USA is to increase the MSRP for all power supplies manufactured in China and destined for the US market. This is the result of recent market developments, but all orders placed prior to this date shall follow current pricing.

Sea Sonic strives to be transparent and forthright with its partners and consumers. We thank you in advance for your understanding as our priority is to continue providing cost-effective solutions to all our customers. The situation is dynamic and necessary adjustments will be made accordingly.

We greatly appreciate your support and look forward to continuing our partnership well into the future. If you have any questions, please contact your Sea Sonic representative or visit our website at www.seasonic.com.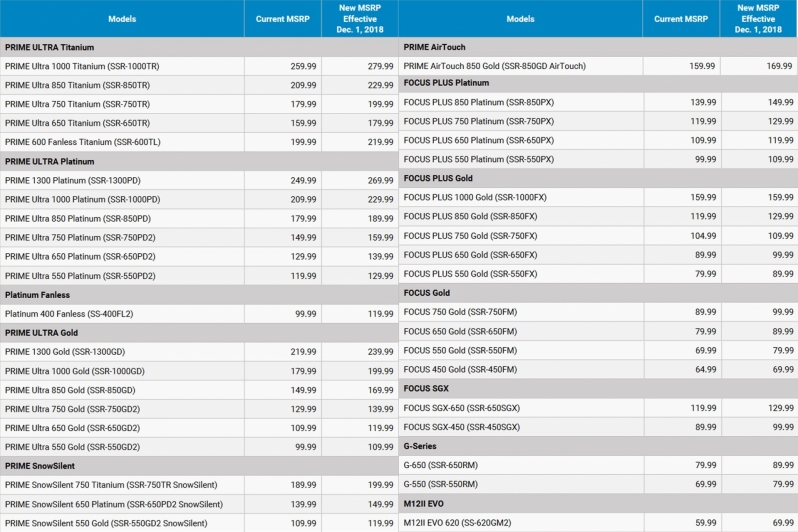 The chart above now lists the adjusted US pricing of Seasonic's products, many of which have increased by $10-20. This pricing could rise further over time, as the United States implements more Tariffs on products from China. 
You can join the discussion on Seasonic's US pricing adjustments on the OC3D Forums.