Streacom's new ZS800 Hybrid SFX power supply rethinks small form factor PC builds
This PSU is both ATX 3.0 and ATX12VO compliant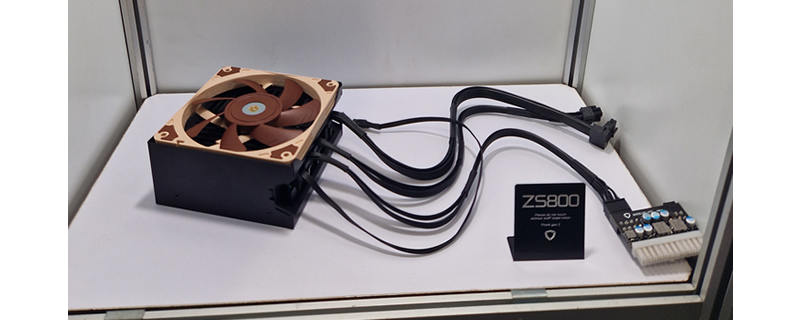 Streacom's ZS800 Hybrid SFX power supply is designed to be "better" than the competition
Computex is often filled with many weird and wonderful products, and designs that are often so unorthodox that you wonder how they ever came into existence in the first place. Thankfully, Streacom were able to explain to us how their new 800W ZS800 small form factor power supply came into existence, and now that we know its origins, we feel that it is a design that makes a lot of sense, even if it is a little strange.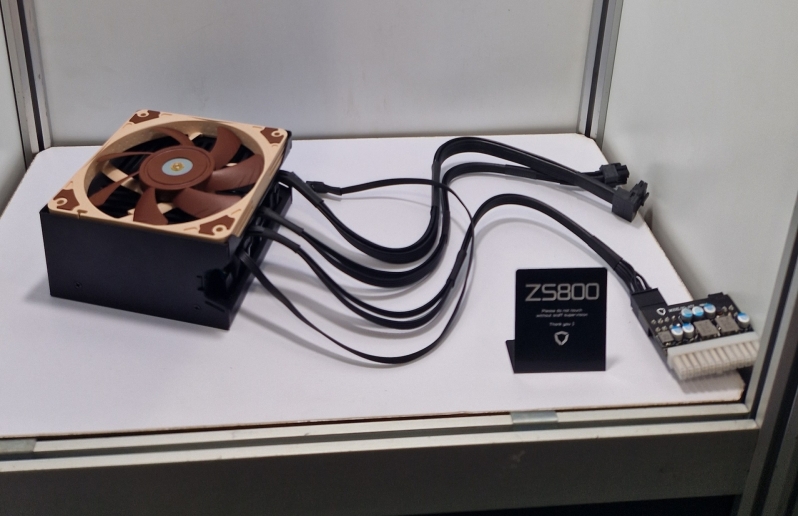 The ZS800 started as a simple idea. What if we made a "better" power supply for small form factor PCs? For starters, Streacom wanted to make their power supply's cables less bulky, and to do that they took some ideas from Intel's ATX12VO playbook. What is they made their power supply ATX12VO (ATX 12 Volt Only) and supplied users with a 24-pin conversion cable that features some DC-to-DC converters? That saves space on the power supply side, and has the benefit of making their ZS800 power supply both ATX 3.0 and ATX12VO compatible.
    The ZS800 started life as a project to create a 'better' power supply for SFF builds.

The first area of improvement we identified was the cables, specifically the 24PIN ATX which is bulky and difficult to route within most space-limited SFF cases.

Our experience with compact DC to DC ATX converters lead us to explore the idea of combining these with a standard ATX PSU as they could deliver the required multiple voltages from a single 12V supply. This would allow us to reduce the cable count from 24 to just 6. The concept was further validated when Intel announced their ATX12VO specification and whilst it differed from our originally planned design, we were able to create a hybrid solution that is both ATX3.0 and ATX12VO compatible. This has the added benefit of being forward-compatible when/if ATX12VO is adopted by more motherboard vendors.

Next we looked at optimising the size and whilst the dimensions are defined by the SFX standard as 125×63.5x100mm, the depth does not include the cables that typically protrude an additional 20-30mm. By rotating the connectors 90 degrees we can keep the total depth within 125mm which is preferable as it also allows for a 120mm fan whilst keeping the total effective depth the same as an SFX.

Most fans used in PCs are user replaceable and we think the same should be true of PSUs. The ZS800 is the first SFX PSU that allows the user to replace the fan with one of their choosing to create a perfectly matched system. The ZS800 also includes additional features such as a diagnostic LED and the ability to set custom fan profiles via USB and an App.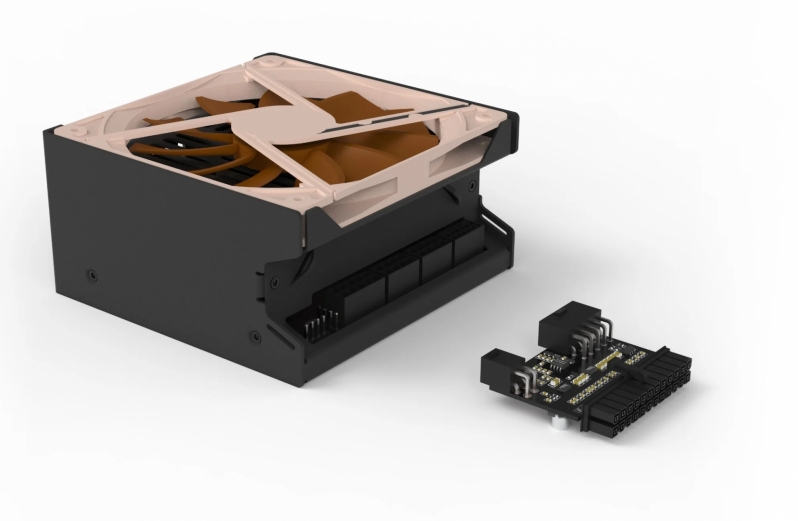 Another idea that Streacom has explored is what they can do to make their SFX power supply smaller. Standard SFX power supplies measure in at 125mm × 63.5mm x 100mm, and the PSU's depth measurement does not include the distance with PSU cables protrude. By rotating their connectors 90-degrees, Streacom's power supply does not have any cable protrusion, making their PSU smaller than most SFX power supplies.
Another benefit of this design is that Streacom's ZS800 power supply can fit standard 120mm PC fans, allowing users to swap out the PSU's stock fan with a fan that will better match the rest of your PC. The example that Streacom has shown at Computex is a Noctua fan, but users could easily add RGB fans from other brands, adding their PSU to their assortment of available lighting elements.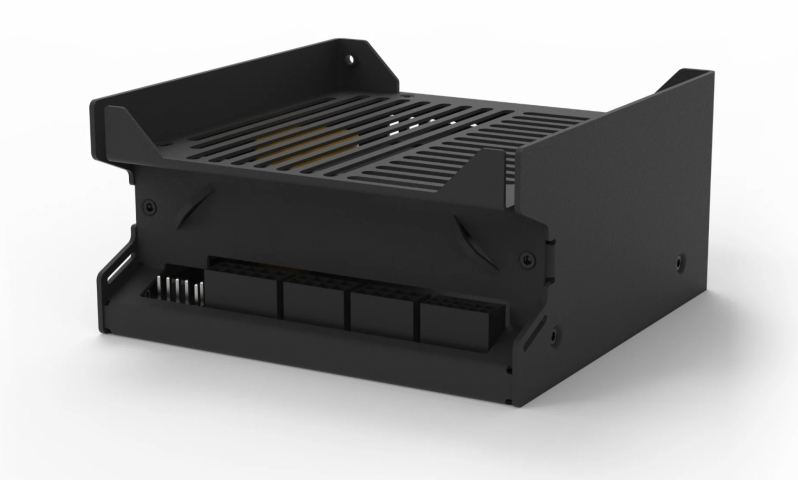 With the ability to deliver 800 watts of power, Streacom's ZS800 power supply is strong enough to power most small form factor gaming PCs, and it features a 12VHPWR connection, allowing the power supply to support the latest Nvidia RTX graphics cards. That said, this PSU lacks traditional 8-pin, 6+2-pin, or 6-pin PCIe power connectors, making it incompatible with most older graphics cards.
While its design is unusual, Streacom's ZS800 design has a few unique perks and definitely has a place within the small form factor PC market. While it isn't a mainstream product, we love the fact that this power supply exists, and that Streacom is willing to rethink the SFX PSU form factor in this way.
You can join the discussion on Streacom's new ZS800 Hybrid SFX power supply on the OC3D Forums.