AMD launches FidelityFX Super Resolution Plugin for Unreal Engine 4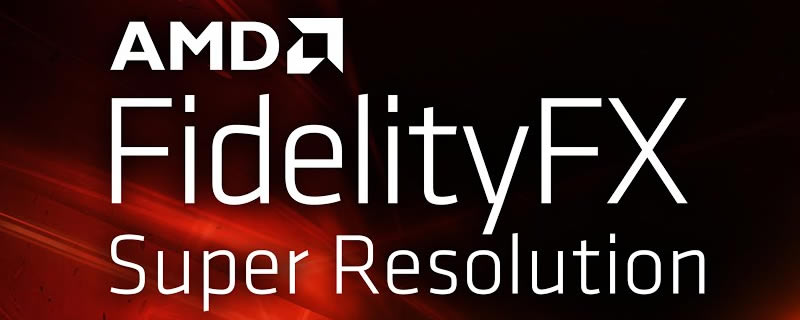 AMD launches FidelityFX Super Resolution Plugin for Unreal Engine 4
As promised, AMD has made its FidelityFX Super Resolution technology easier to integrate into Unreal Engine games, releasing a new plugin that will allow developers to easily integrate, and tweak, AMD's open-source upscaling technology. Â
AMD's FidelityFX Super Resolution (FSR) upscaler is a technology that enables "practical performance" for costly render operations, allowing game developers to achieve near-native levels of image quality using lower resolution inputs. Thanks to a collection of "cutting-edge algorithms", FSR can deliver large performance improvements in modern games, with great recent examples being Far Cry 6 and Call of Duty Vanguard.Â
With their new plugin, FSR will become much easier to implement into Unreal Engine 4 games. That said, FSR still lacks a dedicated plugin for Unreal Engine 5, which is something that AMD needs to work on if they want FSR to be supported in early UE5 game releases.Â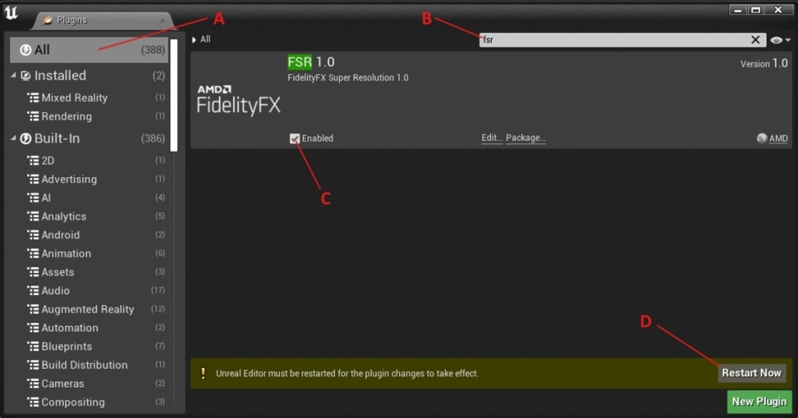 Below are the default resolution scaling modes that are available for AMD's FSR technology, and what AMD has to say about them.Â
Ultra Quality : r.ScreenPercentage 77
– Produces an image with quality virtually indistinguishable from native rendering. It should be selected when the highest quality is desired.
Quality : r.ScreenPercentage 67

– Produces a super resolution image with quality representative of native rendering, with a sizeable performance gain.
Balanced : r.ScreenPercentage 59
– Produces a super resolution image approximating native rendering quality, with a major performance gain compared to native.
Performance : r.ScreenPercentage 50
– Visibly impacts image quality and should only be selected in situations where needing additional performance is critical.
Â
Game developers can download AMD's FSR plugin for Unreal Engine 4 here.Â
You can join the discussion on AMD's FSR Plugin for Unreal Engine 4 on the OC3D Forums.Â