Baldur's Gate 3 now has an official release date, and its coming to PC and PlayStation 5
It looks like Baldur's Gate 3 is skipping Xbox Series X/S, at least for now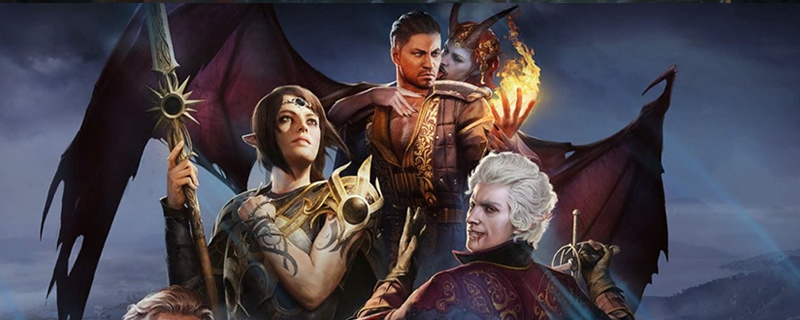 Baldur's Gate 3 is exiting early access on August 31st
– Update – Larain Studios has confirmed that an Xbox Series X/S version of Baldur's Gate 3 is in the works but that the company has "run into some technical issues". 
---
Last night at Sony's latest PlayStation State of Play event, Larain Studios confirmed that Baldur's Gate 3 will be releasing this year on August 31st, bringing the game out of early access on PC.

On August 31st Baldur's Gate 3 will be coming to PC, Mac, and PlayStation 5, making the game a current-gen only title that is skipping Microsoft's Xbox Series X and Xbox Series S systems. At this time, it is unknown why the Dungeons and Dragons based RPG isn't releasing on Xbox, though it is probable that the answer to that question is an exclusivity agreement with Sony and a sack of cash.
With this game being a PlayStation console exclusive at launch, it is worth noting that this reveal comes days after Microsoft discussed their Activision Blizzard acquisition with the EU. Why is this notable? It's notable because their broad use of exclusivity agreements with developers undermines their argument that Microsoft's acquisition will harm competition and bring games to fewer platforms. In this instance, and many others, Sony are actively preventing games from coming to Xbox though exclusivity agreements, with Final Fantasy VII Remake being a primary example.
In Baldur's Gate 3's latest trailer, JK Simmons plays a necromancer called General Ketheric Thorm, a man that is leading an army of undead towards the city of Baldur's Gate. Thorm is not the primary antagonist of Baldur's Gate 3, but one of the larger villains that players and their party will have to face during the course of the game.
The trailer above also showcases split-screen co-op, which will be available on PC and PlayStation 5. The game will also support cross-save progression between PC, Mac, and PlayStation 5. Additionally, the game will also be playable on Valve's Steam Deck system. 4-player co-op is also available in Baldur's Gate 3 during online play.
You can join the discussion on Baldur's Gate 3 on the OC3D Forums.