Blizzard reveals Diablo II: Resurrected's PC system requirements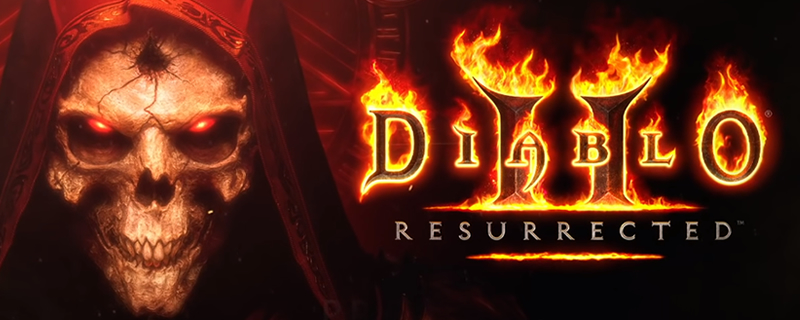 Blizzard reveals Diablo II: Resurrected's PC system requirements
Is your PC ready for Diablo 2: Resurrected? If you don't, you should have a look at the game's official PC system requirements, which are a lot higher than what one would typically expect from a remaster of a game from the year 2000. 
Thankfully, Diablo II: Resurrection is designed to scale down to low-end PC hardware, as the game is coming to PC, Xbox One, PlayStation 4, Switch and next-generation gaming platforms. As such, the game needs to scale down to hardware from 2013 and 2017 handheld gaming hardware. That's why Diablo II: Resurrected can run on PCs with GPUs as old as Nvidia's GTX 660 or Radeon's HD 7850. 
Diablo II: Resurrected's minimum system requirements are designed for 720p gameplay, with the game's recommended system requirements being designed for more common 1080p resolutions. Stronger graphics cards will be required for 4K gameplay. 
Diablo II: Resurrected is designed to support high refresh rates and 4K resolutions on PC, so it makes sense for the game's recommended CPU requirements to be higher-end than some PC gamers may expect. Blizzard recommends Intel's i5-9600K processor and AMD's Ryzen 5 2600, both of which are six-core processors. How a remake of a game from 2000 needs six cores is beyond us, though it is worth noting that Diablo II Resurrected does feature a new 3D graphics engine, making this remake more than a simple visual overhaul.  
Diablo II: Resurrected will take up around 30GB of storage on PC. Blizzard doesn't recommend any specific storage medium for this game, which means that HDD and SSD storage are both usable for this title. World of Warcraft: Shadowlands now officially recommends SSD storage, and Diablo II: Resurrected will not be following suit. 
All PC gamers with modern hardware should not have an issue running Diablo II: Resurrected on their systems. Right now, Diablo II: Resurrected lacks a firm release date, though the game is due to launch sometime this year. 

Below are Diablo II: Resurrected's full PC system requirements, as listed on Battle.net. 

Minimum Requirements
OS: Windows 10
Processor: Intel Core i3-3250/AMD FX-4350
GPU: Nvidia GTX 660/AMD Radeon HD 7850
Memory: 8GB
Storage: 30GB
Resolution: 720p
Recommended Specifications

OS: Windows 10
Processor: Intel Core i5-9600K/AMD Ryzen 5 2600
GPU: Nvidia GTX 1060/Radeon RX 5500 XT
Memory: 16GB
Storage: 30GB
Resolution: 1080p
You can join the discussion on Diablo II: Resurrectied's PC system requirements on the OC3D Forums.