CD Projekt Red releases Thronebreaker without Pre-order DLC to "show the game industry how to do things"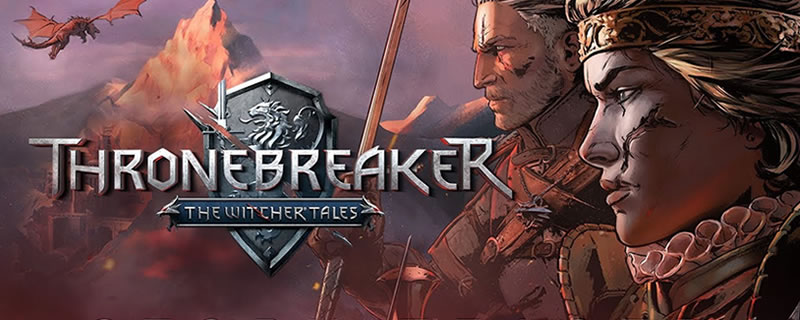 CD Projekt Red's Thronebreaker ships with no Pre-order DLC to "show the game industry how to do things"
As a developer, CD Projekt Red likes to move away from the norm, creating GOG (formerly Good Old Games), one of PC Gaming's only DRM free storefronts while investing in high-quality games which often put other AAA developments to shame.  
CD Projekt's anti-DRM stance isn't the only thing that makes developer "pro-consumer" in the eyes of gamers, with the developer being unmuddied by the recent "loot box" controversy and free from the troubles associated with "pre-order culture". 
In a recent interview with EDGE magazine, as quoted by Comic Book, CD Projekt's Patrick Mills says that the developer likes to "show the game industry how to do things" and prove to them that "we can do things differently". As such, CD Project Red plans to release Thronebreaker on GOG with access to concept art, a Witcher Graphic Novel called "Fox Children", the game's official soundtrack and free items for Gwent: The Witcher Card Game, which includes five premium keys, two player titles and two in-game avatars. With this move, CD Projekt is showing developers that they can offer gamers additional content without making said content pre-order exclusive.  
It is not uncommon for publishers to release games with content that is exclusive to pre-orders, or is available post-launch as a paid DLC, often tying exclusive missions behind pre-orders. In the case of the Total War series, most modern games in the series releasing with a pre-order-exclusive faction, the Total War: Three Kingdoms releasing with its "Yellow Turban Rebellion DLC" as a pre-order bonus. 
One of the things about this company has always been we want to show the game industry how to do things,

We want to change the game industry. We want to say, 'We can do things differently, we don't have to do things that way.' It's in our motto: 'We are rebels,' right?
Thronebreaker: The Witcher Tales was initially created to be a single-player component for Gwent: The Witcher trading card game. Thronebreaker: The Witcher Tales is currently set to release on PC on October 23rd on GOG, with a PS4/Xbox One release on December 4th, making PC the title's leading platform.
CD Projekt Red says that Thronebreaker: The Witcher Tales with 30+ hours of gameplay, with quests that are "crafted by the developers responsible for some of the most iconic moments in The Witcher 3: Wild Hunt", which should make for a compelling story for series veterans.
Thronebreaker: The Witcher Tales will retail for £23.39 on GOG. Like all games on GOG, Thronebreaker will be DRM-free. 

You can join the discussion on Thronebreaker: The Witcher Tales releasing with no Pre-Order DLC and plenty of free add-ons on the OC3D Forums.