Deathmaster Snikch and Malus Darkblade with Total War: Warhammer's next DLC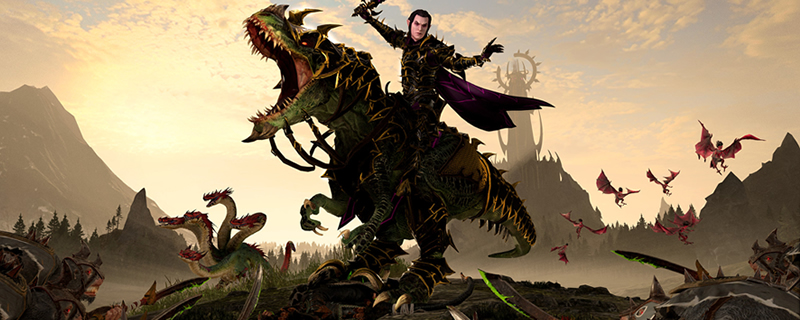 Deathmaster Snikch and Malus Darkblade with Total War: Warhammer's next DLC
Total War: Warhammer 2 will receive a new DLC on December 12th, bringing two new Legendary Lords to the game to add to the game's Skaven and Dark Elves rosters. This new DLC is called The Shadow and The Blade.
In addition to this, all players of Total War: Warhammer will receive free access to a new Legendary Lord called, Repanse de Lyonesse, who will be added to Bretonnia.Â
The Skaven will gain Clan Eshin's Deathmaster Snikch, the legendary assassin who will bring with him unique campaign mechanics and abilities. The Dark Elves will receive Malus Darkblade, whose soul is attached to Tz'arkan, the Drinker of Worlds, a deadly deamon from the realms of chaos.Â
Both new Lords are fan favourites for their respective races and with them will come 12 new units, some of which will be Faction/Lord specific. These units will include Highbeast Master, Bloodwrack Medusa, Master Assassins and Eshin Triads. The Skaven's Lore of Stealth magic will also be coming with Clan Eshin.
Eurogamer has reported that this game update will come with quality of life improvements which will reduce enemy turn times by as much as 60%, allowing PC players to spend less time waiting and more time playing. Sadly, Creative Assembly has not officially announced this change.Â
 Â
  Tz'arkan, the Drinker of Worlds has escaped from his eternal prison within the Realm of Chaos and latched himself onto the soul of Malus Darkblade, forging a deadly partnership that reverberates throughout the New World.

Sensing the potential of this daemonic entity, the Nightlord of Clan Eshin has dispatched his most trusted assassin, Deathmaster Snikch, to investigate the true power of the daemon.
Total War: Warhammer's The Shadow and The Blade DLC is currently available on Steam for £6.99. Pre-orders of this DLC will come with a 10% discount.
You can join the discussion on Deathmaster Snikch and Malus Darkblade coming to Total War: Warhammer II on the OC3D Forums.Â