Denuvo Removed – Starbreeze removes Denuvo from Payday 3 ahead of launch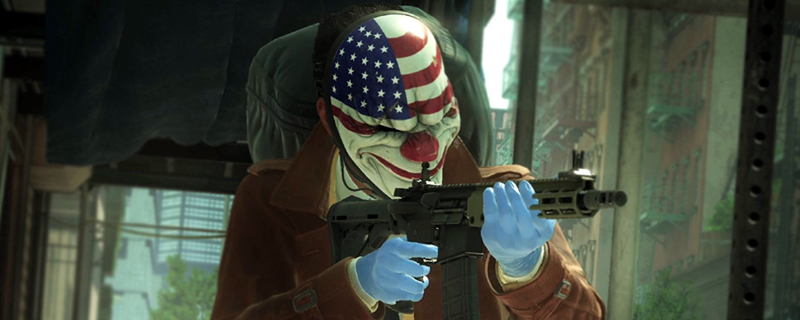 Starbreeze removes Denuvo from Payday 3 following open-beta feedback
Payday 3 is launching on PC on September 21st. Ahead of launch, Deep Silver and Starbreeze have confirmed that they have removed Denuvo, the controversial anti-tamper technology, from Payday 3 ahead of its official release.
As a highly anticipated sequel to one of gaming's most popular co-op shooters, Payday 3 is expected to expand on what made the original two games popular. Payday 3 aims to give players more choices, be it to complete heists stealthily, or to take hostages and use them as pawns. Players can also choose to heist alone, or with friends online.
Denuvo's removal from Payday 3 appears to be the result of feedback from the game's open beta. While most publishers tend to ignore these kinds of complaints, Starbreeze listened and decided to remove Denuvo from their game.
Why do PC gamers hate Denuvo?
Denuvo is a controversial anti-tamper technology that is designed to prevent the piracy of PC games. While preventing piracy is a positive thing for developers, Denuvo's technology has been found to negatively affect the performance of games. Additionally, it also interferes with the modding of many games, another factor that makes the technology unpopular. Most conversations about Denuvo online involve PC gamers expressing their dislike of the anti-tamper technology. With this in mind, we can see why removing Denuvo's tech from games is seen as a popular move.

In recent months, Denuvo has also been removed from DOOM: Eternal on PC. Earlier this year Denuvo was also removed from Resident Evil: Village.
Hello heisters,

We want to inform you that Denuvo is no longer in PAYDAY 3.

We look forward to seeing you in New York City!

Happy heisting! 👊😎 pic.twitter.com/729ezTJm6K

— PAYDAY 3 (@PAYDAYGame) September 15, 2023
An Unreal Engine 5 upgrade is coming!
When Payday 3 launches, the game will be using Unreal Engine 4. That said, Starbreeze are upgrading the game Unreal Engine 5 post-launch. This engine shift will give Payday 3 improved visuals on all platforms. Additionally the engine upgrade should allow Starbreeze add more advanced features to their game.
You can join the discussion on Starbreeze removing Denuvo from Payday 3 on the OC3D Forums.