DLSS option appears within PUBG's game files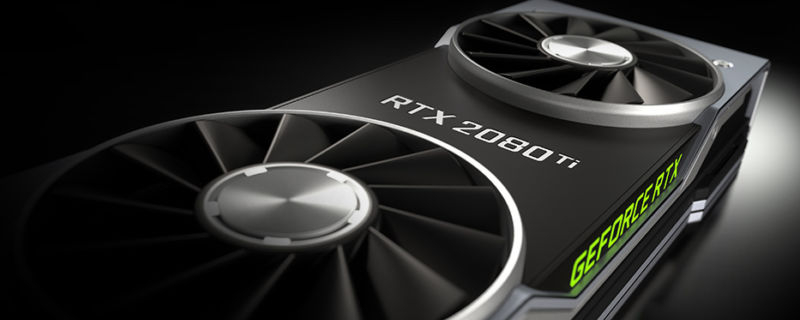 DLSS option appears within PUBG's game files
Unless you are considering the forward-looking nature of Nvidia's Turing graphics architecture, it is easy to see why PC gamers are disappointed, with the combination of high pricing and relatively low generation-generation performance improvements leaving most hardware enthusiasts dissatisfied.   
When considering the future of PC graphics, it is hard not to be excited by the possibilities that Turing offers, bringing the power of AI and bespoke ray-tracing hardware into the mix to accelerate future workloads. Sadly, these prospects do not result in performance increases in today's games, making the relative value to Nvidia's Turing architecture difficult to define when compared to Pascal, especially on the ultra-high-end. 
So far, both DLSS (Deep Learning Super Sampling) and DXR (DirectX Raytracing) have not appeared in any PC game, leaving these features within the realms of benchmarks and tech demos for the time being. Thankfully, this looks like things are about to change, as a DLSS option has now appeared within the game files of PlayerUnknown's Battlegrounds' test versions. 
Sadly, this option is not available in-game, requiring users to tinker with game files to get the option up and running. Beyond that, early testers of this option on the Nvidia Subreddit have experienced game crashes after short gameplay runs while others claim that the option doesn't seem to work at this time. Even so, it appears that progress is being made when it comes to bringing DLSS to the masses. 
In effect, DLSS allows Nvidia RTX graphics cards to play games at higher resolutions with lower amounts of computational performance, upscaling images with an AI-made algorithm to offer image quality levels that are similar to a native resolution presentation. In short, this technology allows supported games to run faster on Nvidia RTX enabled graphics cards, making high framerate gameplay at high resolutions more achievable than ever before.

So far Nvidia has announced that sixteen games will support the company's DLSS technology, but now we can add nine more games to the list, which include Devolver Digital's SCUM, Overkill's The Walking Dead and Ninja Theory's Hellblade Senua's Sacrifice. All titles that are new to this list will have "Newly Added" listed beside the game's name. No games support DLSS at the time of writing, the titles listed below have agreed to support DLSS, with launch games adding support via future patches/updates.
– Ark: Survival Evolved
– Atomic Heart
– Darksiders III
– Dauntless
– Deliver Us The Moon: Fortuna 
– Fear The Wolves 
– Final Fantasy XV
– Fractured Lands
– Hellblade: Senua's Sacrifice 
– Hitman 2
– Islands of Nyne
– Justice
– JX3
– KINETIK – Newly added
– Mechwarrior 5: Mercenaries
– Outpost Zero
– Overkill's The Walking Dead
– Player Unknown's Battlegrounds
– Remnant: From the Ashes
– SCUM 
– Serious Sam 4: Planet Badass
– Shadow of the Tomb Raider
– Stormdivers
– The Forge Arena
– We Happy Few
Nvidia's list of DLSS supported games will only grow over time, offering Nvidia a killer performance advantage to flaunt over their competition. Only Nvidia RTX series graphic cards can support DLSS at this time, thanks to the inclusion of Tensor cores within the company's Turing architecture.
You can expect us to do a deep dive into DLSS once it becomes available in retail games. The question now is how long we will have to wait for DLSS to become available to gamers. 

You can join the discussion on Nvidia's DLSS technology being added to PUBG's test servers on the OC3D Forums.