EA Play is coming to Xbox Game Pass for PC Tomorrow through the EA Desktop App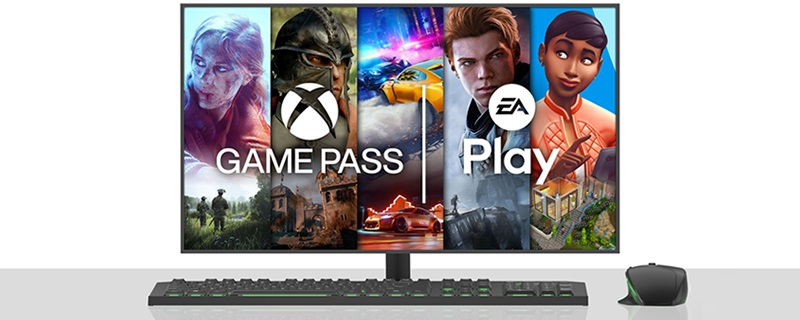 EA Play is coming to Xbox Game Pass for PC Tomorrow through the EA Desktop App
On March 18th, Xbox Game Pass for PC will gain access to EA Play's content, adding more than 60 of EA's best PC titles to Microsoft's PC subscription service. This add-on will bring titles like Star Wars Jedi: Fallen Order, FIFA 20, Titanfall 2, Battlefield and more to Xbox Game Pass for PC, which should come as great news for all PC gamers. 
To access EA Play through Xbox Game Pass for PC (or Game Pass Ultimate), PC gamers will need to download the Xbox app for Windows 10, attempt to install an EA game and install the EA Desktop app. After doing this, Game pass subscribers will link their Xbox/Microsoft accounts to their EA account and start enjoying EA PLay titles through the Xbox app. 
Like EA's standalone EA Play subscription, PC gamers can access exclusive trials and demos for new titles like FIFA 21 and utilise EA Play to get members-only discounts on the EA Desktop app. 
With this change, Microsoft has added more value to Xbox Game Pass for PC, giving PC gamers access to more content than ever before. As it stands, Xbox Game Pass for PC offers gamers tremendous value, especially for those who are newcomers to PC gaming. For newcomers, Xbox Game Pass for PC will cost £1 for its first month, an incredible bargain considering the wealth of content that Game Pass offers. 
   Through the EA Desktop app, our next-generation PC platform that's currently in open beta, and the Xbox app for Windows 10, members will have access to EA Play, and receive exclusive in-game challenges and rewards, a collection of outstanding games in The Play List, 10% savings on purchases of EA digital content, and trial access to full versions of select new releases.

We're bringing these benefits to Xbox Game Pass Ultimate and PC players through the smarter, faster, more connected experience of the EA Desktop app. This platform was designed from the ground up with player feedback in mind. The EA app features Quick Access and Play Now which allows you to get into your games in a matter of seconds. A streamlined homescreen design with highlighted recommendations also lets you easily find what to play next, helps you get more from your games and lets you know what your friends are up to. Finally, you'll also have powerful, easy-to-understand tools to help you manage how you and your family members play, including the ability to track time spent in your games and zero-default spend limits on microtransactions.

We're excited to welcome players joining EA Play from Xbox Game Pass and we welcome their feedback as we continue to refine and evolve the EA Desktop app, which is still in beta.
You can join the discussion on EA Play coming to Xbox Game Pass for PC on the OC3D Forums.