Firefox 3.5 Coming Today
Firefox 3.5 Coming Today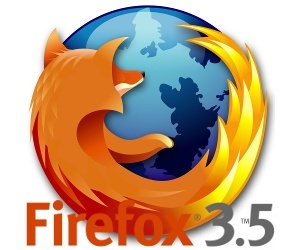 The Mozilla Foundation is all set to unveil the latest version of its highly popular browser today; Firefox 3.5 promises to bring many new features aimed at wooing other browser users to convert to Firefox.
Since its launch, Firefox has grown to become the biggest threat to Microsoft's Internet Explorer browser. While IE continues to dominate the market, Firefox is winning new converts every day. With Microsoft upgrading IE to version 8 and Opera, the other contender in the race, also releasing the beta of its Opera 10, all eyes have been on Firefox, which has had version 3.5 in the testing phase for some time now.
Codenamed "Shiretoko", the new version of the open-source browser has a lot of expectations attached to it and the new features it promises. Among the most obvious inclusions in the new browser is the upgrade to HTML 5 standard. This means version 3.5 will now be able to play embeddable video natively without any plugin. This makes Firefox the first browser to have integrated multimedia embedding support.
Firefox has even thought of those websites that do not support HTML 5; it has provided a fallback plugin for video playback. Another impressive addition to version 3.5 is the JavaScript real-time video overlay. This would allow users to inject objects such as images and text into a playing video seamlessly from their browser.
Mozilla has also upgraded the speed and overall performance of the browser, though in tests, it still seems to lag behind Google's Chrome. Tweaks have also been added to certain add-ons, most notably to the private browsing mode Awesomebar. The Add-on manager itself has been improved, with changes also made to the add-on compatibility checking feature during upgrades.
On the whole, there are a whole new set of features that Mozilla believes will make Firefox 3.5 stand out from the competition. According to a report by BetaNews, Mozilla has confirmed that it will be making Firefox 3.5 available for public download starting today.
Are you excited by the prospect of Firefox 3.5? Show it in our
Forums