Halo Infinite's free-to-play multiplayer mode receives its first trailer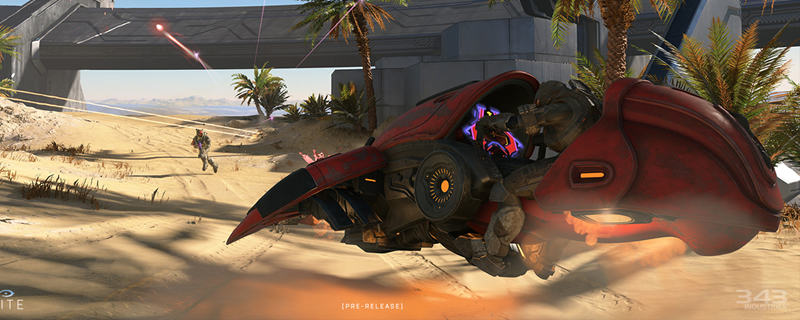 Halo Infinite's free-to-play multiplayer mode receives its first trailer
At E3 2021, Microsoft has confirmed that Halo Infinite's multiplayer mode will be free-to-play on Xbox One, Xbox Series X/S and PC, arriving in the Holiday 2021 timeframe alongside the game's campaign mode. 
Halo Infinite promises to deliver the "most expansive Master Chief campaign yet", and PC/console gamers will benefit from crossplay and cross-progression so that they can enjoy Halo wherever they want to game.  
On PC, Halo Infinite will be available on the Microsoft Store and on Steam and offer players a " wide variety of configurable settings spanning framerate to graphics to key binds and more." Xbox Series X players will also have access to a 120 FPS mode, delivering console gamers Halo at framerates beyond 60 FPS. 
Over time, Halo Infinite's multiplayer will evolve, as Microsoft plans to support the game with new maps, seasonal content, and more. Like the game's singleplayer campaign, Halo Infinite's multiplayer will be launched as a platform that Microsoft plans to build upon over the coming years.  
Halo players will enjoy more customisation options and personalisation features than ever before. Over time, new items and armour pieces will become available for players to utilise. Customisation pieces can be earned during gameplay, through challenges or player purchases. Halo Infinite will include no loot boxes, elements of chance. This will make purchasing cosmetic items simple and straightforward. These cosmetic items will have no impact on gameplay.  
Halo Infinite is coming to PC and Xbox in Holiday 2021. 
You can join the discussion on Halo Infinite's free-to-play multiplayer on the OC3D Forums.