Hellblade has sold over 500K copies since launch and had already made back its development costs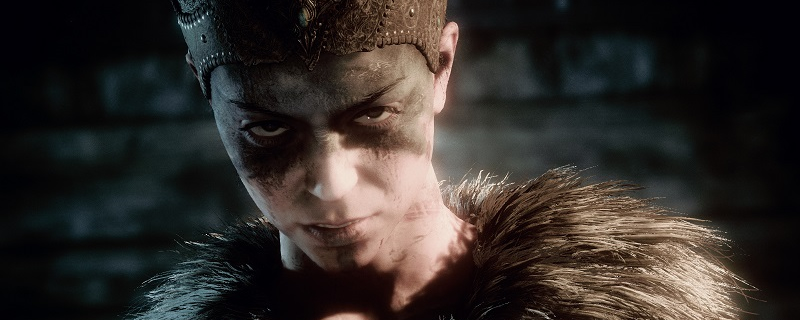 Hellblade has sold over 500K copies since launch and had already made back its development costs
Hellblade: Senua's Sacrifice is easily one of the most interesting game releases of 2017, with Ninja Theory setting a new standard for video games is neither AAA or a traditional independent game. Â
Ninja Theory was bold with this release, developing the game without a publisher, selling the game for £24.99/$29.99 at launch as a digital-only title and with a focused story that focuses on mental illness, something that could easily have gone badly wrong had the developer been less careful with the subject matter.Â
Now Hellblade shines as a light in the darkness that is the modern AAA industry, with the game breaking even just three months after launch with sales that greatly exceeded the developer's expectations and with more praise than they ever hoped to receive. Now the game has sold over 500,000 copies worldwide, with half of the game's sales being on PlayStation and half being on PC, showcasing exactly how successful a game can be without the monstrous budgets of the AAA games industry and a modest sales price.Â
Tameem Antoniades, Ninja Theory's Co-founder and Chief Creative Ninja had the following to say, confirming the game to be a commercial success. Â
Â
  The escalating stakes in the AAA retail publishing model has killed off countless independent studios like us, many smaller publishers, and is now straining even the largest of publishers. This isn't survival of the fittest but a routing of the creative base upon which this industry was built.

The future isn't written and we don't believe that the writing is on the wall. AAA will always exist but we need strong alternatives as well.

Three years ago we announced our intention to find a way to do our best work outside of the AAA retail model and have openly documented the journey in our thirty development diaries.

The final step is to share our commercial model and digital sales data for the benefit of other developers. The more data we have for alternative business models, the more developers can take informed commercial and creative risks. For the benefit of our beloved medium, we'd like to encourage other developers to share their own data as well wherever possible.

Thank you to everyone who has supported us and made Hellblade: Senua's Sacrifice a commercial and creative success.
Â
Initially, Hellblade was expected to break even after nine months of sales, with this announcement showing that they have achieved the same goal in around one-third of the time. Ninja Theory wants Hellblade to be the start of something bigger, where more medium-sized developers can aim high with focused AAA-like experiences without the need for a publisher and the restrictions that they can put on a Studio. Â
On Ninja Theory's YouTube Channel the studio has documented the development process of Hellblade: Senua's Sacrifice and has offered their own expertise for other developers that have the desire to break away from publisher supported games development. Let's hope that this is the start of something new within the games market, where smaller developers can thrive in a world where AAA games are only getting larger and more expensive.Â
You can join the discussion on Hellblade: Senua's Sacrifice's success on the OC3D Forums.Â