Is your PC ready? Here are Total War: Pharaoh's system requirements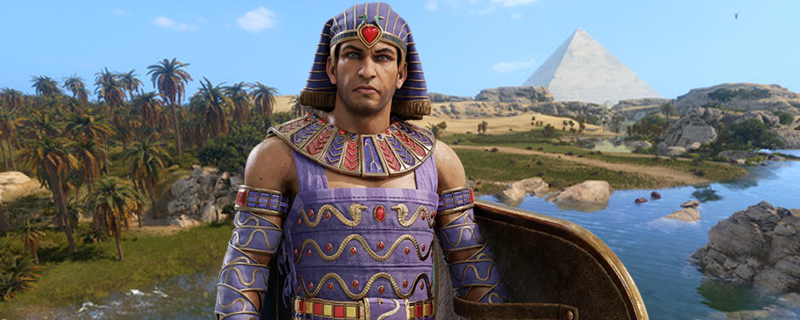 Can you run it? Total War Pharoah has a release date and PC system requirements
Total War Pharoah, the newest historical Total War game, now has a release date, and Creative Assembly have released official PC system requirements for the game. Total War Pharoah will be launching on October 11th, and gamers who pre-order the game will be able to participate in an Early Access weekend that will take place between September 29th and October 2nd.
Total War: Pharoah takes place during the Bronze Age Collapse, brings gamers to 1200 BC, at the end of the reign of the great Pharaoh Merneptah and at the start of a succession crisis.
For the first time, Total War fans will be able to see Egypt at the hight of its power, and for the first time players will need to overcome not just their opponents on the battlefield, but the affects of weather on terrain. Torrential rain and sandstorms can impact the outcomes of battles, and battlefields can become engulfed in flames as fire becomes a larger threat than ever.
Hardware-wise, Creative Assembly recommends PCs with similar specifications to Total War Warhammer III, though it is worth noting that the game's recommended GPU requirements have been lowered, and the game's recommended AMD GPU has been lowered from a Radeon RX 5600 XT to a Radeon RX 480. This suggests that Creative Assembly has worked to optimise this new Total War game for Radeon graphics cards, and have worked to get this game running better on lower-end gaming PCs.

Total War Pharoah will launch on PC through Steam and the Epic Games Store, and a Mac version of the game currently in the works. Expect Total War Pharoah's Mac version to launch later than the game's Windows PC version.
Below are Total War Pharoah's official PC system requirements.
Minimum
– OS: Windows 10 64-Bit
– Processor: Intel i3-2100 / AMD FX-4300
– Memory: 6GB
– Graphics: Nvidia GeForce GTX 660 / AMD R9 270
– DirectX: Version 11
– Storage: 50GB available space
Recommended
– OS: Windows 10 64-Bit
– Processor: Intel i5-6600/Ryzen 5 2600X
– Memory: 8GB
– Graphics: Nvidia GeForce GTX 1660 Ti / AMD RX 480
– DirectX: Version 11
– Storage: 50GB available space
You can join the discussion on Total War: Pharoah on the OC3D Forums.