Microsoft details Assassin's Creed: Origin's Xbox One X enhancements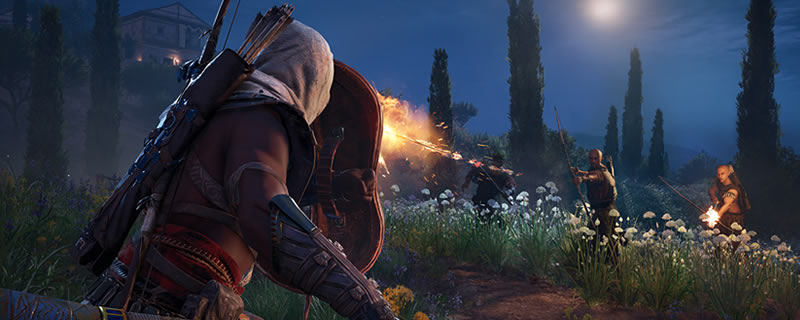 Microsoft details Assassin's Creed: Origin's Xbox One X enhancements
At Gamescom 2017, Microsoft has released details about Assassin's Creed Origin's Xbox One X upgrades, which offer more than just the mere resolution enhancement that many players expected. 
On Xbox One X, Assassin's Creed: Origins promises 4K visuals, which have been found to be achieved using checkerboard rendering. The game will also support Dolby Atmos and HDR on compliant consoles. 
Microsoft's new console will play Assassin's Creed Origins with a larger draw distance, rendering out higher detail at a distance thanks to the Xbox One X's upgraded CPU and memory configurations. This will allow the game to maintain higher quality buildings, terrain and vegetation at a distance, which should result in a lot less pop-in within the game. 
One other thing that Xbox One X offers is the ability to keep more assets in memory, allowing the transitions from Bayek (player character) and Senu (his eagle companion) happen at a much faster rate. With the upgrade to Xbox One X, the transition here is instant, whereas there is a notable transition time on other platforms. 

This shows that there are a lot more strings to the Xbox One X's bow than a mere resolution enhancement, with developers being able to push the game too much greater visual heights if enough development time is dedicated to the task. 
These Xbox One visual enhancements will likely apply to both the Xbox One X and PC versions of Assassin's Creed: Origins. Will modern PC hardware be able to push the game even further?  
You can join the discussion on Assassin's Creed Origins' Xbox One X enhancements on the OC3D Forums.